Beauty and Anti Aging
Is Breast Augmentation costly?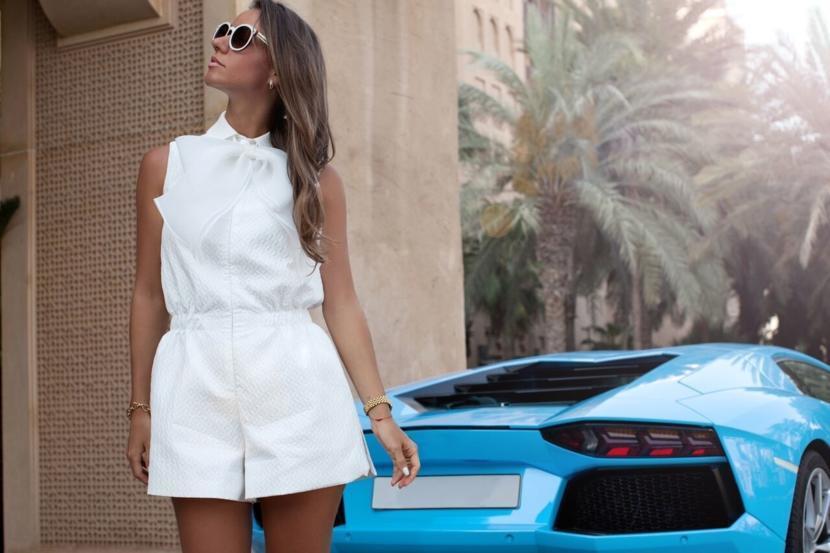 Getting breast implants is often a difficult decision to make for women. Apart from it being expensive there are no guarantees on the result and the risks involved.
The procedure involves placing of breast implants to produce more shapely and larger breasts or to make them even. But before you continue with the procedure, you must be completely sure why you need them. Take your time before making a decision.
Breast augmentation fee vary on the surgeon's experience, the type of breast implant, the geographic location of the office and its cost. 
Most plastic surgeons provide financing ideas for patients regarding breast implant surgery. Therefore make sure to ask about it. 
Breast Augmentation Rate can Include:
Surgeon's fee
Medical tests
Anesthesia fee
Surgical or hospital facility costs
Post-surgery garments
Medication prescriptions
The most important factor to consider besides the cost is getting a certified surgeon. The more experienced the surgeon is, the more comfortable you will be.
Factors that can Affect Breast Augmentation Cost
Hospital facilities – When breast augmentation is carried out in a hospital because of various health concerns you might have, it increases the entire cost due to several factors such as hospital staff, anesthesia fees and surgical equipment apart from the hospital's operating room.
Anesthesia - Breast augmentation is carried out under general anesthesia. This increases the initial cost by $1,000.
The surgeon's experience – A major reason for breast augmentation to vary from hospital to hospital is the experience and education of a surgeon. The more experienced and educated a surgeon is, the more they are skilled. This accounts to the cost as well.
Implant type – You must decide on the type of implant (saline or silicone) before the procedure. Mostly silicone is more expensive but they both have their own advantages and disadvantages.
Primary or secondary Surgery – If this is your first procedure, your costs are likely to fall within the average figure. If it is a correction surgery, the secondary procedure can be more costly.
Multiple surgeries – If your breast augmentation is accompanied by more than one procedure, i.e. getting an inverted nipple or a breast lift, it will increase the total cost but will still be lower than having separate procedures.
Medication prescription – Your surgeon can prescribe medication for effective healing and pain relief.
Post-surgery care – Proper care and management is necessary after the procedure. Hence this might require a homecare nurse or routine visits to the hospital.
Complexity of a patient's case – Complex cases will need a detailed procedure. This will add to the cost.
Equipment used – Special equipment might be used depending on the reason of your breast augmentation.
You will be discussing about the differences between silicone and saline implants during your first visit to the breast surgeon. It is vital to have all the necessary information to make an informed decision that will make you happy. Remember the procedure is expensive so you must be happy with your choice.
Saline implants consist of sterile water solution and silicone. But the ones used in the 80s were mostly filled with plastic gel. In 1992 FDA had removed silicone out of the market as it was hazardous to women's health. Fourteen years later, silicone breasts were made available again as women prefered them because of their natural feel.
Medicine and modern world technology has really advanced making the once banned silicone a very safe silicone placement.
Breast Augmentation Procedure and Health Insurance Cover
Majority of health insurance cover do not insure breast augmentation fees, correction surgery or related complications. Some carriers exclude breast conditions in patients with breast implants.
Health insurance covers should always be reviewed carefully.
What does a Breast Augmentation Surgery Involve?
Breast implant procedure has to be performed under anesthetic.
This operation involves:
Making an incision in your skin below or next to the breast.
Implant positioning – This is done between your chest muscle and breast tissue or behind the chest muscle.
Stitching the cut and covering it using a dressing.
The procedure takes around 60-90 minutes.
You will be able to go back home the same day, but if the procedure was performed late, you will need to spend a night in the hospital.
Pain medication will be provided in case you experience any pain later on.
Deciding on Your Implants
Silicone gel implant is the most commonly placed implant in the United Kingdom. However, saline breast implants are readily available.
Your surgeon will inform you on the best size and shape suitable for you. Below is a rough guide.
Silicone Gel Implants
These are either filled with firm or soft silicone gel. Cohesive gel implants is another name given to the firmer gel. Some consist of polyurethane coating.
Pros: Silicone implants rarely wrinkle unlike the saline implant.
Soft silicone gel has a natural feel.
Polyurethane coated silicone are known to minimize capsular contracture risks and rotation of the implant.
Cons: When the soft silicone gel implant ruptures, silicone might spread into the breast causing siliconomas. It will not be an issue if cohesive implants were used though it doesn't have a natural feel. Polyurethane-coated silicone can cause a skin reaction which is often temporary.
Saline Solution Implants 
Pros: When the implant ruptures the body will safely absorb or pass out the saline solution from the body.  
Cons: It is more likely to deflate or rupture before the silicone as they have a tendency of deflating slowly over time. 
They are susceptible to folding or wrinkling.
They have a less natural feel compared to soft silicone.
Where are They Inserted?
The implants may be inserted between your breast and the chest tissue or behind the tissue. You along with your surgeon will have to choose the best place to insert it. Below is a rough guide.
Between Your Breast and the Tissue:
Best natural location
Not very uncomfortable immediately after your procedure
Chest tissue is not injured
Under the Muscle:
Extra muscle coverage
Less threat of capsular contracture and rippling
For How Long will Breast Augmentation Implant last?
Breast implants do not last a lifetime. They are likely to require a replacement during some point.
After maybe 10 years, some women might require further surgery either due to implant problems or change of breasts in the implanted area.
It's fairly normal to experience the following after a breast augmentation implant: 
Temporary inflammation, bruising and pain.
A tight feel in the chest for some weeks.  
Complications After the Procedure
Breast implants may bring about occasional problems like:
Severe bruising.
Breast muscles feeling hard because the scar tissue around the implant (capsular contracture) is shrinking.
A ruptured breast implant – This might cause siliconomas (minor tender lumps) that can only be detected using breast scans and the breast implant will need removal.
Folds or creases in the breast implant.
Implant rotating inside your breast resulting in an unusual shape.
'Rippling' of your implant – This happens when the breast implant is just covered by a thin coating of muscle which sticks to the breast implant surface and is difficult to treat.
Nerve problems within the nipples – They can become less sensitive, more sensitive or not sensitive at all. However this may be permanent or temporary.
Unable to breastfeed or less production of milk than before the breast augmentation – Your child is not affected when breastfed with implants.
Also, any form of procedure carries minor risk of:
Too much bleeding.
Infection – Although this is rare, it can mean the removal of implants.
Allergic reaction to anesthetic.
Blood clot forming inside the veins.