What Is Robot-Assisted Surgery and Why Consider It?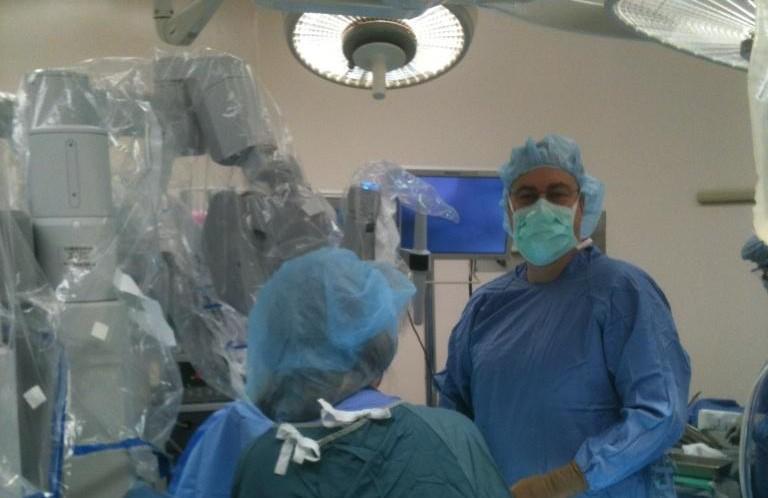 Dr. Douglas K. Louk
OB-GYN (Obstetrician-Gynecologist)
High Point, NC
Dr. Douglas Louk is an obstetrician-gynecologist practicing in High Point, NC. Dr. Louk specializes in general gynecology, gynecologic surgery and minimally invasive gynecologic surgery , including Davinci robotic-assisted surgery. As a university trained obstetrician-gynecologist, or OB-GYN, he is trained to treat a number... more
Robot-assisted hysterectomy is a type of "minimally invasive" surgery which allows the surgeon to perform procedures through a few very small incisions. Minimally invasive means the smallest incisions possible rather than a large incision or "open" procedures that may still need to be performed in some cases. There is also a procedure known as "laparoscopic surgery" and is still considered  to be a type of "minimally invasive" surgery.
During the robot-assisted surgery, the robot acts as assistant during surgery and  is directly guided by the surgeon's hands throughout the procedure. In that way, "robot" is actually a misnomer, since we generally think of robots as machines that perform tasks by themselves. The "robot" is controlled by a panel which allows the surgeon to have a magnified 3D HD view of everything he is working on inside the patient's body. The robot has very tiny instruments which allow for all of the surgeon's movements to be very precise with less disruption to surrounding tissues, blood supply, and nerves. The precision of these tiny instrument movements result in much less pain for the patient post-operatively and a faster recovery as well, making a strong case for "why consider?"
If we compare the recovery of a patient who has had a traditional hysterectomy with an open incision to a patient who has a robot-assisted hysterectomy the post operative recovery is much quicker and easier. The patient with the traditional open procedure usually stays in the hospital 3-5 days after surgery, primarily to control pain. The robot patient usually goes home the next day, spending on average just 1 night in the hospital, and needs much less pain medication. Also, the small incisions heal quickly and are much less noticeable later on. I have had patients ask to go back to work around 3 weeks after their surgery rather than stay out for 6 weeks.
There are other gynecological procedures besides hysterectomy that can be performed with the robot as well. Just like any other surgical procedure, there will be a few patients who are not a good candidate for this type of procedure but many difficult surgeries have been succesfully preformed using this incredible surgery assistant.
I have years of experience using the robot as well as the laparoscope and perform many  of these procdures each year. If you are facing a need for surgery I am always glad to take the time to discuss all of your best options with you at your appointment.