How Do You Make Your Child Enjoy Braces?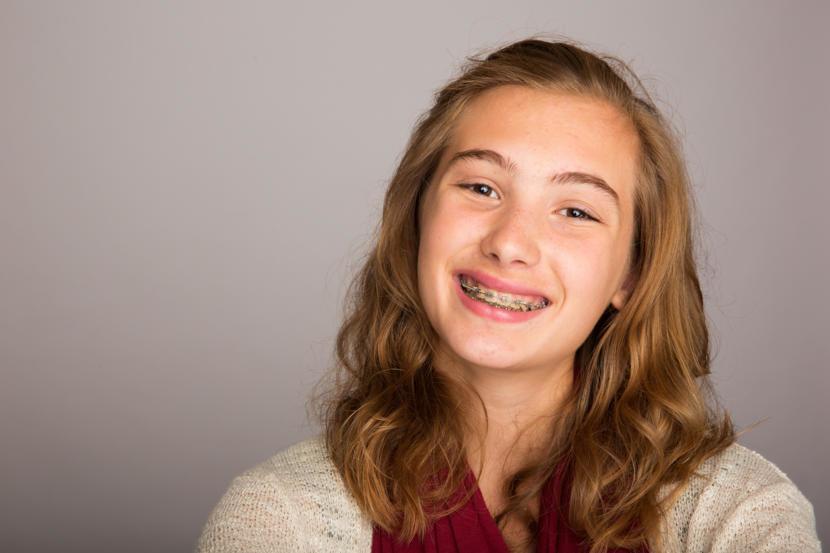 Sang Pil Yu
Dentist
Katy, Texas
Dr. Sang Pil Yu is a Dentist practicing in Katy, Texas. Dr. Pil Yu specializes in preventing, diagnosing, and treating diseases and conditions associated with the mouth and overall dental health. Dentists are trained to carry out such treatment as professional cleaning, restorative, prosthodontic, and endodontic procedures,... more
Unlike adults who appreciate the significance of braces and having straight teeth, it takes a lot of convincing and endless visits to the dentist to get your child to embrace the idea of wearing braces for a year or so. There was a time when braces were regarded as fashion by the same kids, but it seems these times are past us and children are back to their contumacious selves and want nothing to do with braces.
It is up to you as a parent to make your children fall in love with braces and although that is no task, you have no choice but to try and make them embrace the braces. A lot of dental problems and complications start from an early age and it is therefore imperative to try and counter them before they become more severe. Braces are the most efficient when it comes to preventing the development of malocclusions and you have no choice as a parent but to impart positive vibes about braces in your child. So, how do you make your child enjoy braces? We talked to Dr. Jisoo Shin, DDS, who has numerous years of experience working with children, and here are five fun ways and practical ideas on how to help kids enjoy braces she provided;
Top 5 Tips Help to Parents to their Kids Enjoy Braces
Make their braces colorful and swanky
Children love fancy things and you should take advantage of their love for flashy things to get them customized and swanky braces. Unlike the past when the only real option for braces was the traditional metallic ones, there are very many types of fancy braces which can be customized to the liking of the child. The dental braces can be customized to match the child's personality and lifestyles. Let your child choose their favorite colors for their braces' rubber bands and even the metallic wires. This way, the child will be more comfortable in the braces and will want to show them off to their friends at school.
Show them role models with braces
If your child thinks that braces are rather boring and unfashionable, then work with their minds a little bit by showing them pictures of celebrities who have or have worn braces in their lives. If your child is a teenager especially, then take advantage of the available photos of celebrities and stars who wore braces in the past to convince them to enjoy braces even more. There are very many celebrities who at one point wore braces and these should be your perfect example. Stars such as Niall Horan of One Direction used braces to achieve straight gorgeous smiles and so should your children.
Make them appreciate the importance of braces
Asking your children to wear braces all the time without explaining their importance will not make them love and enjoy wearing them. Take time out and explain to them what malocclusions are, what causes them and the consequences of trying to live with them. Show them photos of people suffering from severe malocclusions for them to get a better understanding of what really is at stake. There are a lot of resources online that you can use to educate your child and make him or her embrace the idea of wearing braces all year round.
Help them clean the braces and change the elastics
Make cleaning of the braces and changing of elastics fun as possible. Show some concern and help your child clean their new braces and they will relish the opportunity to clean them on their own. The moment you act as if you don't care about the child's braces, he/she will start losing interest as well and this will not do either of you any favors.
Use your dentist
Your dentist is trained to handle kids with a lot of care and he/she will find a way of making your child fall in love with the braces. Here at Vita Dental for example, our very own Dr. Jisoo Shin, DDS is dedicated to the young ones and has amassed the dexterity and skills to handle the young ones and make them fall in love with braces. She has her own infographics and other resources that she uses to pass the message to the children and it always seems to do the trick.
If you are in Houston and need help with making your child embrace the idea of wearing and taking care of braces, then look no further than Vita Dental's way for the best help possible. With our experienced dentists, we will talk and interact with your children and give them a reason to fall in love with dreaded braces. We will customize their braces and give them a beautiful braces care kit that they will want to take everywhere. Contact us today for the best children's braces in Texas!