What Is an Intensive Outpatient Program (IOP)?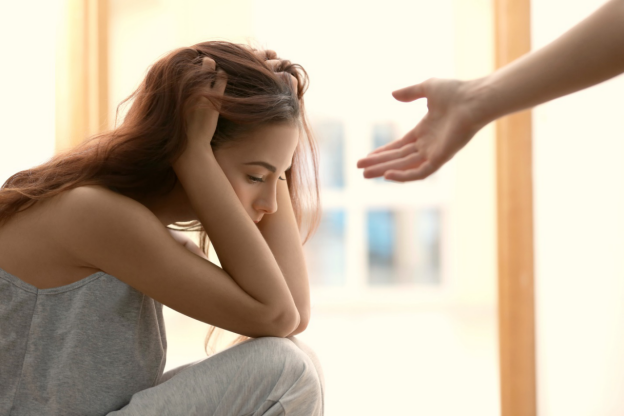 Oops! An Error Occurred
The server returned a "500 Internal Server Error".
Something is broken. Please let us know what you were doing when this error occurred. We will fix it as soon as possible. Sorry for any inconvenience caused.
Addiction is classified as a chronic illness that can be treated for long-term recovery. It is also a relapsing illness that carries a risk of returning to addictive behaviors even several years after completing rehab. Through providing a structured treatment program, rehab centers offer individuals the opportunity to achieve and maintain a healthy recovery. There are different types of addiction treatment program depending on the needs of the individual and an intensive outpatient program or IOP is designed to provide extra support in the early days of recovery.
People who have been struggling with substance abuse have very individual needs. There is no stereotype that can be applied to an addict and so it makes sense that treatment approaches will vary from person-to-person. Some people may have the mild addiction, making them good candidates for outpatient care, whereas others need residential treatment followed by  intensive outpatient addiction treatment as a form of aftercare. Intensive outpatient programs essentially provide multidisciplinary treatment that addresses the personal needs of each patient with addiction and/or co-existing mental health issues.
The two main reasons an intensive outpatient program will be recommended are:
The individual requires intensive support in the early days at home after rehab
They need intensive treatment but are unable to commit to a residential program
What's Involved in an Intensive Outpatient Rehab Center?
An intensive outpatient program or IOP is a form of primary care for some patients and aftercare for others depending on their circumstances. Intensive outpatient addiction treatment is generally recommended for people who don't need medically supervised detox because they have either been through the process in inpatient rehab or they have a mild addiction and don't require it. Outpatients are able to remain at home while they receive the healing they need with intensive outpatient addiction treatment designed to enable people to continue with their work or family responsibilities.
Intensive outpatient care also provides healing for families of addicts with regular counseling sessions. There are always more victims of addiction than the person abusing substances and sometimes the damage done can be difficult to overcome. Family counseling is an important part of an intensive outpatient rehab center program as it ensures addicts are supported by those closest to them and that there are collective efforts to achieve successful recovery.
The areas covered by intensive outpatient therapy include the following:
Post-acute Withdrawal Syndrome or PAWS
Skills and techniques to prevent relapse
How to manage cravings and triggers for substance abuse
Education on the effects on the brain caused by addiction and how the illness can progress
Individual, group and family therapy sessions
Holistic practices including mindfulness, yoga, massage therapy, aromatherapy, and physical fitness
Evidence-based discussion therapies such as CBT
What Are the Advantages of Intensive Outpatient Therapy?
There is no one approach to treating addiction and every individual receiving care will find their own route to recovery with the support of addiction professionals. However, IOPs have significant benefits both as primary and aftercare for people with all types of substance use disorder including the following:
IOPs offer an intensive treatment schedule that is available for as long as the individual requires it, making it more likely for them to achieve positive recovery outcomes
Patients are able to continue in their daily lives, which allows those with responsibilities they can't walk away from to receive treatment without it causing problems to themselves and others
IOP patients are able to receive support in real-time and in response to real-life situations that might otherwise lead to them relapsing
An intensive outpatient rehab center offers a wide variety of treatments
IOP patients are fully supported by a counseling schedule that includes loved ones, spouses and family members
Patients on IOPs have been shown to have a better chance of long-term recovery than those who don't enter a structured rehab program
IOPs offer access to addiction specialists and others who are also going through similar experiences, which provides extra support as patients recover
When an Intensive Outpatient Rehab Center is the Best Option
Individuals who have been addicted to potent substances like heroin or prescription drugs are particularly challenged in rehab. This is mainly because of the powerful chemical reactions taking place in the brain every time substances like these are abused. Some individuals can completely lose all sense of who they are as a result of addiction, which means it is likely to take some time for them to overcome their illness.
IOPs provide extra support for individuals who have either completed medical detox or who are not required to. For some people who may have significant responsibilities at work or home, entering into residential rehab just simply isn't an option.
Overcoming addiction is often a lifelong process and research shows that people are more likely to achieve and maintain recovery if they are supported on their journey. Intensive outpatient therapy provides that support across the full range of addiction services with the proviso of the individual remaining at home. Ultimately, it is the individual seeking treatment who should determine the level of care they feel most comfortable with.