Easy Steps for Getting Your Head into the Right Space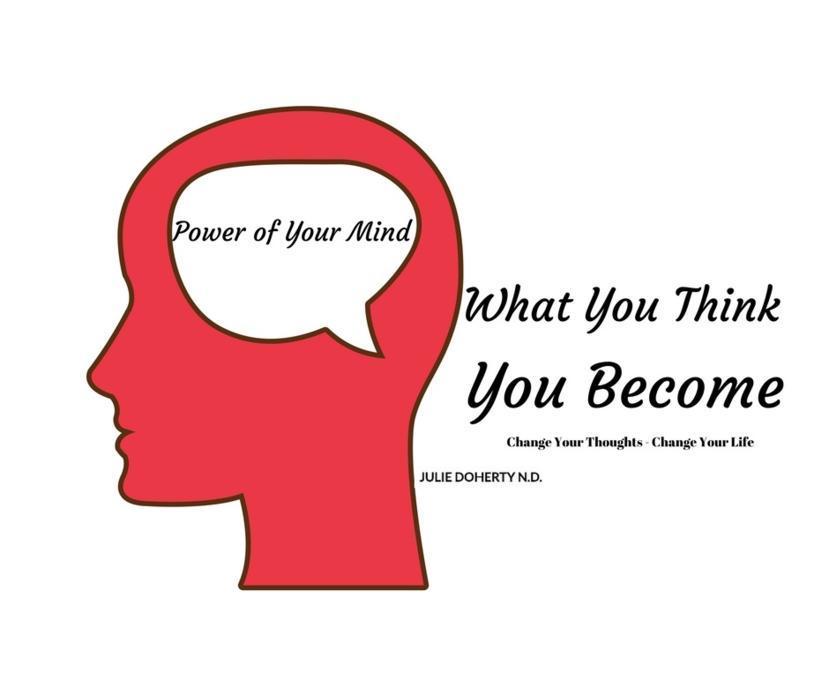 Julie Doherty
Naturopathic Physician
Hackham, SA
An Accredited Member of the Australian Traditional Medicine Society, Julie Graduated with distinctions from S.A. College of Botanic Medicine and Natural Therapies Pty Ltd. Professional Qualifications include: Naturopathic Doctor, Herbal & Homoeopathic Practitioner: Diet and Nutritional Medicine: Remedial & Therapeutic... more
For me, I have to regularly do a mental health check in order to get my thinking into a place of where it is positive for me, my family, friends, and of course any work that I am doing.
So I have been asked, "How do you do this, Julie?"
This is how:
Your body is literally created by your beliefs—and subsequently these beliefs affect your thought processes, then your behavior.
The famous medical intuitive Edgar Cayce said it best, "The Spirit is the life, the mind the builder, and the body the result."
Here's how that plays out. Whatever you choose to believe, you are right. So, if:
You believe that you aren't able to do something or learn something, then that is what your brain will tell your body.
You believe that it's normal to develop chronic degenerative disease as you get older, then that is likely to be your experience.
You believe that middle age begins at about 80, then your experience will be entirely different.
Exciting News
As it turns out, it is your cultural beliefs about what's possible that will hold far more weight than your genes. And these beliefs translate into biological realities in our bodies. So you might say, "What is the exciting news here?"
Well, you are able to change your cultural beliefs with some mindfulness and implementing different thought processes and beliefs.
The other exciting part is that when you change your thoughts, then your beliefs and expectations will attract different circumstances in your life and your biology changes.
Hormones become balanced. Stress hormone levels plummet. And neurotransmitters boost your mood.
This is what is known as mind-body balancing. You connect all of your dimensions so you feel connectedness, peace, and happiness. That comes from within you, not an external force or place.
It all starts with your habitual thoughts. Thoughts and beliefs have what is known as a high, ecstatic vibration. Therefore, by changing them to positive, constructive ones, you will create a flourishing life and so will your biology and physical body flourish.
Continuous thoughts of negativity, fear, anger, jealousy, and dread create exactly the opposite. And over time, these kinds of thoughts manifest as your reality—in your body. They also go on to create major life and health problems.
While it may not be possible to obtain access and change all of your adverse beliefs in a day, firstly become aware of them. Then, make a decision that when these thoughts or actions come into play, you will make a practice of changing them. Regain your focus into a positive place that will bring about improved and a better set of circumstances or outcomes for you.
Resources
Inspirational quotes and daily affirmations are a great asset in helping you to change these beliefs and thought patterns to give you daily support and create the lifestyle you truly deserve.
Choose only one or two that you want to work on at a time. Do that for a month, reading as often throughout the day as possible - Click here to choose