Healthy Living
Can Certain Lifestyle Choices Influence the Symptoms of Multiple Sclerosis?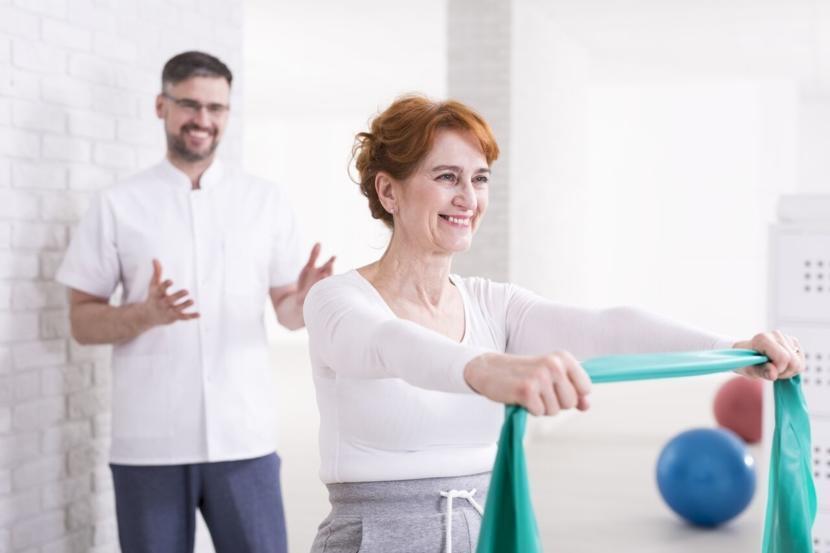 Multiple sclerosis (MS) is an illness that affects the body's nervous system and whose cure has yet to be found. MS is characterized by varying signs and symptoms depending on which part of the nervous system is affected. The main and most common signs and symptoms observable in most patients are pain, mental disorders, constipation, sexual difficulties, blurred vision, and continence problems.
Certain lifestyles habits and choices have been studied, and their respective effects on the symptoms of MS have been identified. Some lifestyle choices can help eradicate or reduce symptoms, while others are capable of worsening them. It is advisable to change those aspects of one's lifestyle that worsen symptoms and maintain those that assist in their alleviation.
Lifestyle Aspects That Influence the Symptoms of MS
a)    Physical exercise
b)    Sleep and rest
c)    Drinking fluids
d)    Diet
e)    Communication with one's partner
a) Physical exercise
Exercise has always been essential to overall well-being and a component of a healthy lifestyle. But studies have found that exercise is particularly helpful in managing many MS symptoms. A 2012 review has advanced the idea that it might even slow down the progression of the disease.
There exist many different physical exercises for MS patients, each associated with alleviating particular symptoms of the disease. Many exercises for MS patients are designed to conserve energy, and thus help fight the fatigue associated with MS. You should also make changes to your workplace and home so that your activities focus on conserving your energy. For the inevitable, difficult physical work at home or work, you should try to ask for help from your relatives and colleagues.
A professional exercise consultant can give you specially-designed physical exercises to strengthen the pelvic muscles and floor. This helps reduce problems with the bladder and prevents loss of bladder control. Regular physical activity keeps your bowels fit and helps you manage constipation. Massage and activities that stretch your muscles also help in managing pain and reducing muscle problems. Relaxation exercises such as yoga are helpful in managing depression, stress, as well as pain.
The gains you make from physical exercise prove more powerful than the challenges the disease presents--they will give you a firm sense of control over your condition. It is important that you first consult your doctor before embarking on any physical routine, as some exercises might be too strenuous or energy-consuming and worsen your symptoms. On the first day you exercise, you will be prone to experiencing blurred vision or numbness. This is due to the increased temperature of your core. A reduction in body heat should ease the symptoms. Whenever you exercise, ensure that you stay within your limits to avoid worsening your symptoms.
b)    Sleep and rest
In maintaining the overall health of the body, sufficient sleep and rest are indispensable for both MS patients and people without MS. But for MS patients, sleep and rest are crucial, given that energy availability is a key issue in MS. Sleep and rest do wonders in alleviating any fatigue brought on by MS and restoring one's energy. Hence, the importance of getting sleep sufficient for your body's demands cannot be stressed enough. If you feel tired after exercising or doing any activity, listen to your body and give it the rest it needs.
c)    Drinking fluids
Your daily intake of fluids affects the state of your bladder. Strictly observing certain guidelines on fluid intake may prevent you from experiencing bladder problems. First, two liters of water is the minimum amount of water your kidneys need to effectively excrete waste products from your body. Second, you need a schedule to ensure that your fluid intake is evenly distributed throughout the day. Last but most importantly, avoid alcohol and caffeinated drinks at any cost. Alcohol is dehydrating, while caffeine is a diuretic--neither is good for someone with MS.
d)    Diet
MS patients have so far no diet specially designed for them. As a well-balanced diet is good for ordinary people, so it is for MS patients as well. One's diet affects not only one's state of health in general, but also the functioning of the bladder and bowels, making it more of an issue for MS patients than it is for people without MS. It is also important to quit smoking.
e)    Communication with one's partner
Some MS symptoms have serious effects on the sex lives of those living with MS. These effects, in turn, have likely dealt negative consequences to their self-image and relationships, impacted them psychologically, and denied them healthy, normal sex and emotional lives. The problem can and should be addressed by proper and effective communication. Communication opens the door to understanding. 
Additional lifestyle influences
The health and well-being of an individual has a lot to do with lifestyle, and it is no different for people living with MS. Many lifestyle habits and patterns that are detrimental to your health have long-term implications. The best thing for you to do is adopt a stable and well-balanced lifestyle, with no extreme activities or routines. A slow and steady pattern helps restore a sense of normalcy to a large extent.
Lifestyle changes are welcome, as long as you have a good grasp of what is causing the issue, because coming to terms with the condition is the first step toward living well with MS. Accept and understand that MS involves the central nervous system and therefore, further complications are likely.
Getting enough rest, regulating your sleep pattern, doing the right kinds of exercise, cutting down on strenuous activities, and coping with work stress are key aspects to work upon. These are among the things most likely to cause disturbances in your well-being if done wrong, but which you can easily bring under your control and do right.
Secondary infections, tiredness, and irritation might be the result of prolonged medication and the condition itself. Other problems that may arise are constipation, urinary tract infections, and oftentimes, sexual problems. Drink a good amount of water, discuss the changes you feel with your partner, and confide in your doctor to give him an honest download of the issues weakening your fight against MS. He or she can give you sound medical advice and refer you to the right specialists if needed. Make adopting a healthy lifestyle your priority and focal point. When this goal is achieved, everything else falls into place--your habits get regularized, and you feel more in control of yourself and your life.