Parenting
Background Noise from Televisions Can Affect Your Child's Ability to Learn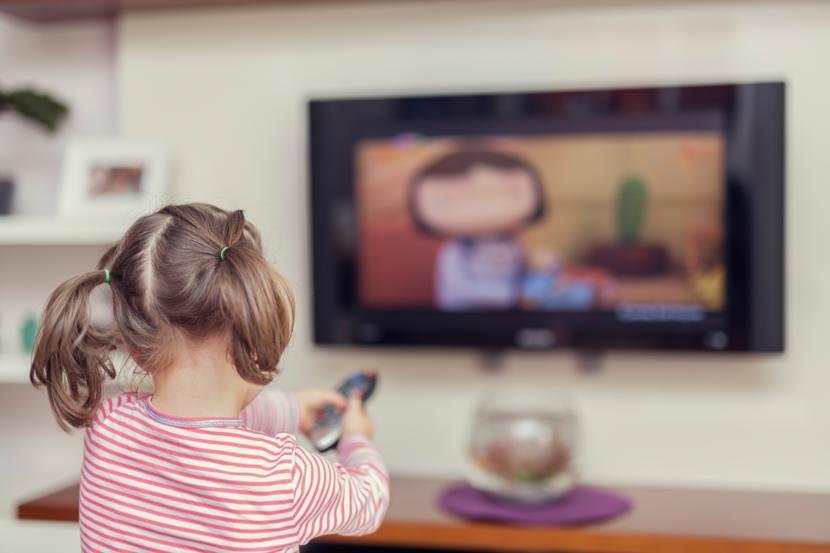 Background noise from the TV, when we leave it on without watching it, may affect young children, reports a new study. The study also reports that children in U.S. are exposed to an average of four hours of background noise from the TV. The results from the study were presented in the International Communication Association in Phoenix, Arizona. The background noise from the TV was found to be associated with learning and reading difficulties in young children. 
Researchers studied the background TV noise exposure of children in 1,454 households. The children were between 8-months-old and 8-years-old. The study showed that African-American children and younger children are exposed to more background TV, when compared to others.
Researcher Matthew Lapierre, doctoral candidate at the University of Pennsylvania's Annenberg School for Communication in Philadelphia defines background TV as a TV that is on the vicinity of the child which the child is not attending to. He adds that the child may be playing in the same room where the TV is on or the child might be having food when the noise goes on the background. Irrespective of what the child is doing, it interrupts the mental abilities of the child.
The study showed that those children who did not have a TV in the room had the least exposure to the background TV. Researchers feel that parents might be leaving the TV on when the child is asleep. According to the American Academy of Pediatrics, TV watching by young children should be closely monitored. They also recommend that older children should not be allowed to watch TV for more than one to two hours in a day. Children below the age of 2-years-old should not be allowed to watch TV at all.
Strasburger feels that leaving the TV on for long hours may affect the language development in children below the age of 2-years-old. He advises that parents should switch off the TV when not required and tune in to the child's need. He recommends reading to children at this age to improve language development.