OB-GYN (Obstetrician-Gynecologist)

Questions
Delayed periods
"

I experienced for the very first time 10 days delay in my periods. What can be the cause? And experiencing spotting from last 3 days

"
I experienced for the very first time 10 days delay in my periods. What can be the cause? And I'm experiencing spotting for the last 3 days
Female | 29 years old
Complaint duration: 10days
Medications: No
Conditions: Normal
First do a pregnancy test quantitative and then, do a work up.
Occasional delay and change in your period can be just a hormone deviation. Sometimes you can have what is known as an 'anovulatory' cycle. The important thing is to pay attention to your cycles and see if this is recurring or is this is just a one time event. If recurring you will need to see an OBGYN
Are you using any form of birth control? If not, you should do home pregnancy test and see a gynecologist if pregnancy test is negative.
Even the most regular woman can experience weird cycles from time to time for a variety of reasons. I wouldn't worry about it unless it becomes a frequent thing.
1 ch class a pregnancy test
2 it could be thyroid out of balance, weight gain or loss, new medication
3 multiple other reasons both physiological or mental ie stress
If you have a negative pregnancy and don't have a period in 2 weeks see your doctor for a assessment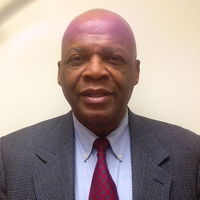 Assuming that you normally have regular menstrual cycles, are using no contraceptive and are sexually active, an early pregnancy is a likely possibility. It may be time to see a gynecologist for an evaluation.
You can do one of the early pregnancy tests. If negative, repeat in two weeks.