Dentist

Questions
Dental Veneers
"

Are dental veneers permanent?

"
I'm thinking about dental veneers, but I'm scare about them not coming out right. What if I don't like it? I feel like I need to consider that before I decide to get them. Are porcelain veneers permanent?
This is a very rational fear to have. There are several ways I combat this in my practice. I start with something called a diagnostic wax up on models. This allows you to see on models what the end result will look like outside of your mouth before any treatment is done. I recommend bringing pictures of what you desire at this point in time. Additionally, in some instances, a mock up can be created temporarily in the mouth without treatment done to allow you to see the result. This is based off of the wax up. Lastly, I place the restorations and allow the patients to view prior to final delivery for approval because changes can still be made at this time. Ultimately, I ensure the patient desires treatment prior to starting because once you start there is no going back. Make sure to obtain the appropriate informed consent from your doctor.
Placing porcelain veneers requires the alteration of your natural tooth enamel. So, once you have veneers, you will always need some kind of restorations on your teeth. Your initial set of veneers should last from 10 to 25 years. At that time, they may need to be replaced due to wear & tear, or other dental issues. Be sure of your decision before you have them placed.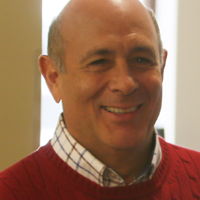 Porcelain veneers should be permanent. If you are concerned about maybe not liking them and you should be, then ask the dentist to show you of photographs of other people who he has treated with concerns similar to your own. Also your dentist can place bonding material on your teeth but not attach it permanently in order to get an idea of what veneers would look like on your teeth before your teeth are permanently changed. Hope this all makes sense.