Periodontist

Questions
Dental Exam
"

Can a tooth cleaning procedure cause inflammation?

"
I underwent a tooth cleaning procedure three months back. However, after the cleaning I am left with inflammation particularly around my gums. Could it be due to the cleaning process or something else? What can I do?

A proper cleaning should reduce inflammation.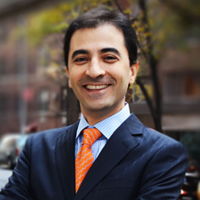 This can be due to more severe gum disease that you have. You should see your dentist or a periodontist.
It is possible there is an underlying gum condition that may require further evaluation with a periodontist.
You likely have more severe gum disease than what your dentist initially anticipated and the bacteria have over populated the area now. Without seeing you for a consult, it is difficult to tell you exactly what is going on, but you should consider seeing a periodontist to have your gums evaluated. Bleeding gums can cause significant bone loss around your teeth in a short time. Hope this helped.

Please call our office and ask to come in for a 50% off exam with any needed X-rays per Dr. Raval, we would love to get you back to your ideal dental health. Our number is 425-453-1010. Happy Holidays, Dr. Neal
Go back to the office you had the cleaning at and have them examine your mouth/gums and explain your situation.
You should go back to the dentist to see what is going on. Three months is too long to let this go on.