Dentist

Questions
Dentist
"

Do crowns on front teeth look natural?

"
I am a 35 year old male. I want to know if crowns on the front teeth look natural?
Depends on the type of material used to make the crowns. Most crown materials used today are very natural looking. However, the most you can expect is to "almost" mimic a natural tooth.
Yes, if made properly it is very natural. Just need to get the right Color.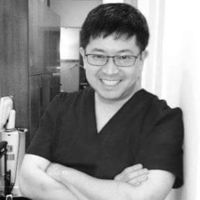 That totally depends upon the subjective perceptions and expectations of the patient, the skills of the restorative dentist, the materials used, and the skills of the lab.

For example in materials:
Often more metal substructure means greater strength with less transparency leading to a lot of direct reflection of opaque coverage used to hide the metal, but without metal support all-porcelain can mean greater weakness.

The best way is to seek the right fit between you and the practitioner is by establishing a good connection and excellent communication. Ask lots of questions because if the doctor can explain everything he/she probably knows what's is needed and how to do it. Try seeking patients reviews and seeking before and after photos. In summary cosmetic (aesthetic) dentistry is extremely subjective. The best way to obtain the most natural results is to shop around and see what fits based upon the clinicians abilities, your expectations, and the materials used.
When done correctly with custom shading to match your existing teeth.
It depends on dentist and his lab and your choice what you like, you must discuss this with your dentist. Your own tooth is always natural.If it is broken discolored crooked then you have no choice.
HOW SOMETHING LOOKS TO ANYONE IS IN THE EYES OF THE BEHOLDER. A NATURAL TOOTH WITH NO REPAIR WORK DONE REFLECTS, REFRACTS DIFFERENTLY. IT IS HARD TO FABRICATE CROWNS AND BRIDGES AND TOOTH RE-REPLACEMENT AND SHINE NATURAL LIGHT ON THESE TEETH DURING A "TRY IN." CHOOSING A SHADE TO SELECT A TOOTH COLOR RESTORATION IS DIFFICULT. SOME DENTISTS ARE SO GOOD AT SELECTING SHADES FOR TOOTH STRUCTURE REPLACEMENT THAT THEY CAN MATCH PEARLS. YOU WANT A TOOTH SHADE THAT WILL BLEND WITH YOUR TOOTH SHADE OF THE TOOTH BEING REPAIRED AND WITH THE TEETH ADJACENT TO THE TOOTH. REMEMBER ONE TOOTH WITH 4-5 DIFFERENT SHADES ON THE SAME TOOTH. DENTAL MATERIALS ARE IMPROVING ALL THE TIME. DENTISTRY IS AN ART, WHEN YOU CHOOSE A DENTIST, YOU HAVE TO KEEP THIS IN MIND!
They can. It is a challenge but done well they can be.
Crowns on the front teeth can look really natural.  There are different types of materials that can be use for crowns. Porcelain is a material that can be use for crowns and can create amazing natural results.

Saul Escala
Yes they can look very natural if you see a trained cosmetic dentist with experience
When the crowns are well done, yes, they look very natural.
The crowns on front teeth look very natural. We also do metal-free crowns with zirconia and porcelain, which do not fracture easily as compared to porcelain crowns.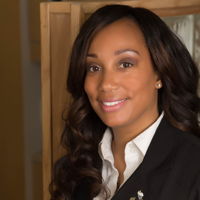 Yes, there are crowns that can be placed on front teeth to look natural. I advise scheduling an appointment with your dentist for consultation to discuss your expectations and review the different types of materials used for front teeth crowns to select which would best suit you.