Plastic Surgeon

Questions
Plastic Surgeon
"

Does fat come back after a tummy tuck?

"
I am a 43 year old female. I want to know if fat comes back after a tummy tuck?
If you gain a significant amount of weight it may. Adipose cells will grow larger. They do not multiply. They just become larger cells with weight gain. The reverse occurs if you lose weight.
This certainly depends on you. If you are careful with your amounts and selections of the foods for ingestion, the answer is no. However, if you disregard the selections and amounts you can gain
weight. So, the answer becomes YES.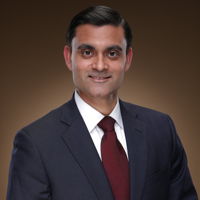 Nirav Patel
Plastic Surgeon | Plastic and Reconstructive Surgery
Johns Creek, GA
Whether a tummy tuck or liposuction, what fat is removed (whether alone or including skin) is gone forever. However, you must be aware that what fat REMAINS can grow (hypertrophy) with poor diet and lack of exercise.

The best candidates for abdominoplasty (tummy tuck) have successfully reduced or maintained their body mass index (BMI) to less than 30.0 kg/m2. There are free BMI calculators out there to help you track your weight or meet weight loss goals. That said, many plastic surgeons will be willing to work with you if your BMI exceeds 30, if you are motivated, follow postop instructions (are compliant), and are otherwise fairly healthy.

Talk to a board-certified plastic surgeon about your body contouring goals and how he or she can help meet them safely.

Nirav B. Patel, MD, JD, FACS, FCLM
Board-Certified Plastic Surgeon

Plastic, Reconstructive, Aesthetic, & Oculoplastic Surgery

Patel Plastic Surgery, LLC
11459 Johns Creek Parkway
Suite 240
Johns Creek, GA 30097

Office 470-395-6932
Fax 470-395-6951
Cell 203-710-9952

https://www.drpatelplasticsurgery.com/
Thank you for the question. A tummy tuck, or abdominoplasty, is not a treatment for dat. It is a remodeling procedure in which s portion of skin and excess fat is removed from the abdomen. Once the area heals, if important weight is gained, the remainder of the fatty tissue in the abdominal area can increase in size.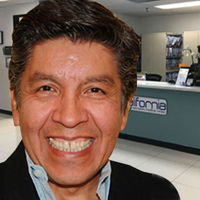 Yes, if you gain weight
Dr G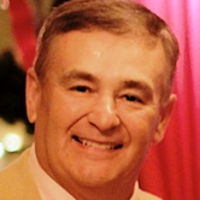 After a tummy tuck, your abdomen is flat. If you gain a little weight, it will go to other places. If you gain more weight, your abdomen will get large again.
Hi!

During a tummy tuck, fat cells are removed from the body and will not return to the treated area. For this reason, patients who gain weight after their procedure may experience this in other areas such as the buttocks, legs, arms, and breasts. The results of your tummy tuck will be preserved if you have only minor weight fluctuations. But excessive weight gain will definitely affect your results and may cause the skin in the abdominal area to stretch.
With weight gain, fat can recur on the abdomen, or be redistributed to a different area of your body