Podiatrist

Questions
Dermapathologist
I have two pus pockets. One underneath my toenail and in between my skin and nail where the ingrown toenail is. How do I help that?
Female | 17 years old
Complaint duration: 4 weeks
Medications: None
Conditions: None
Hi,
You really need to see a Podiatrist for treatment of this infection. He/ she will evaluate and treat this. The treatment will depend on the seriousness of the infection. Cutting back the corner of the mail which is causing the problem is a starting point. DONT neglect the infection!!
Good luck

I wouldn't recommend what is called "bathroom surgery". You have an infection which could get much worse and enter your bloodstream. See a podiatrist and it can easily be cured. While waiting for your appointment ( and you should tell the doctor's office you have an infected ingrown nail), soak in warm water for 10 min and apply antibiotic ointment and apply a bandaid daily.
You could also call your family doctor and ask them to Rx you an oral antibiotic until you have your appointment
Dr. Eric Lui
Podiatrist (Foot and Ankle Specialist)
Hartford, Connecticut
Hello. Try soaking in warm water with epsom salts daily. You may need partial removal of the nail.
The nail needs to be at least partially removed. Please call your podiatrist and make an appointment ASAP
Seek professional care from a podiatrist.
WHAT ANY INFECTION NEED IS RELEASE, IF NOT IT IS VERY PAINFUL. THE BEST YOU CAN DO IS HAVE A PODIATRIST DO THE INGROWN PROCEDURE ON THE TOE. BUT IF YOU CANNOT GO, YOU NEED TO CUT THE NAIL ABOVE THE INFECTION SO YOU CAN RELEASE AND CLEAN IT.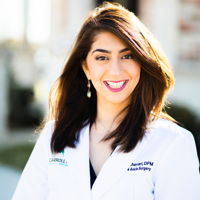 Epsom salt and warm water soaks 20 minutes x2 per day apply neosporin and band aid see a doctor to remove the ingrown and obtain oral antibiotics.
The pus pockets need to be drained as soon as possible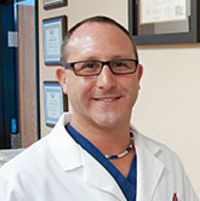 You will need antibiotics, and you will need to have the ingrown toenail removed by a professional. If you let the infection fester too long, the infection could eventually reach the bone in your big toe, and you may end up with an amputation if the bone becomes infected. You should see a Podiatrist ASAP
You need to go to a podiatrist or other healthcare provider to have the toe numbed and the pus drained in the ingrown portion of nail removed. Otherwise it will continue to cause pain and remain infected.

Dr. Kathleen Neuhoff

I recommend you make an appointment with a podiatrist to have the ingrown nail addressed. I believe this needs to be drained, likely in the office.