Plastic Surgeon

Questions
Hair Loss
"

What is the best treatment option for baldness?

"
I am suffering from baldness and I am a 34 year old woman. It is socially awkward and is leaving me depressed. What can I do in my situation?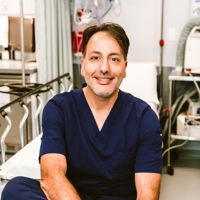 First of all let me say that I am sorry you are struggling with hair loss. You should know that female hair loss is not that uncommon. First, you need to have a thorough evaluation to pin point the cause of hair loss. Although, the most common cause is the same as in men (genetic), other causes such as hormone imbalance, traction Alopecia, nutritional deficiencies and so on can be seen more in women. These causes are often reversible. Once we have found the cause, then we are left with treatments. If we can reverse the cause then that is the first course of action. We can also treat the scalp with topical medications and there are oral medications that you can take to promote hair growth. PRP injections can be very helpful in restoring density to the hair. Finally, hair transplantation is an excellent way to restore a natural fuller hair.

I want to introduce you to an organization that as a hair transplant specialist I work very closely with. It is called The Brave Program. It is a charitable organization dedicated to education and resource building for females suffering from hair loss. Their website is www.thebraveprogram.org There you should be able to have access to multiple levels of information and resource to better guide you.

I hope this helps.
We have just started working with a company called SmartGraft they have created a minimally invasive procedure that may be the right fit for you.

https://smartgraft.com/
Hi, the best way is PRP.

Thanks.
Baldness, or alopecia, in women can be caused from a multitude of factors. These include hereditary influences, hormonal changes, skin diseases, endocrinological problems such as hypothyroidism, stress, etc.
You first need a full medical workup to determine the cause of your balding. After that, we would know what treatments to suggest.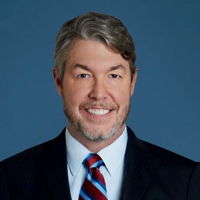 Thank you for asking this question. Hair loss in a 34-year-old female could have a number of reversible causes, including low or high thyroid levels, anemia, etc. It would be best to consult with a dedicated hair loss specialist to have a microscopic exam of your scalp and hairs to see what's going on. There are several reasons why you may be experiencing hair loss, and determining if it's a cause that can be addressed medically is the first step in treatment. A diagnosis must first be made...hair loss can be
caused by many things. Best of luck.
Hair follicle grafting is probably your best option. There are some topical treatments available but that hair growth is usually very fine and short.
THE CURE FOR BALDNESS IS ELUSIVE AND PROBABLY SEVERAL GENERATIONS IN ACHIEVEMENT. BUT WE HAVE COME A LONG WAY, FROM FOLLICULAR UNIT HAIR REJUVENATION, MIXED WITH PRP AND AMNIOTIC FLUID MATRIX AND VIT B INJECTIONS, TO LOW LEVEL LASER. A LOT CAN BE DONE, USUALLY IN COMBINATION. WE ARE ALSO USING A TOPICAL APPLICATION OF LATISSE AND MINOXIDAL AS WELL. GO TO OUR WEBSITE AT drbafitis.com AND VIEW BEFORE AND AFTER PICTURES. ALWAYS SEE A BOARD CERTIFIED SURGEON, NOT A SO-CALLED HAIR REPLACEMENT DR!!
We are using PRP with Special helmet for hair growth.

Ben J. Childers M.D. F.A.C.S.
See a plastic surgeon, you may need excision of the bald area or hair transplant.