Plastic Surgeon

Questions
Cosmetic Surgery
"

Is a cosmetic surgery the same as a plastic surgery?

"
I see a number of cosmetic surgery clinics opened up around my place of residence. I am very curious to know if a cosmetic surgeon is the same as a plastic surgeon or are they considered two different fields?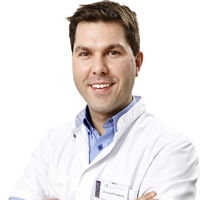 Dear patient,

Plastic surgery is including cosmetic, aesthetic and reconstructive surgery. It is performed by an experienced (board certified) surgeon. Cosmetic surgery can be performed by (any) other doctor and therefore not exclusively a plastic surgeon. If you are seeking top notch service and experience, ask for his or her credentials/board certification.
YES. The term "cosmetic" refers to improving the appearance of the area treated. Previously, PLASTIC referred mostly to reconstructive procedures, but the markets have fused over the years.
Cosmetic surgeons have taken a few weeks of training. Plastic surgeons have taken two or three years of training. Check with the doctor to see if they have hospital privileges.
A plastic surgeon has specifically been trained in another surgical speciality for three years, then in plastic surgery 3-4 years. A cosmetic surgeon is a physician who has received his/her certificate after a course, not specific training for years in evaluating a patient and all possible potential complications that can happen.

Hope this helps.

Dr. Hodnett
Hi,

I have been a board certified facial plastic surgeon with The American Board of Facial Plastic and Reconstructive Surgery since 1993. There are several boards that certify plastic and or cosmetic surgeons (summarized below):

The American Board of Facial Plastic and Reconstructive Surgery for facial plastic surgeons that specialize in plastic surgery of the face, head, and neck area.

The American Board of Plastic Surgery for plastic surgeons performing plastic and reconstructive (some also perform hand and back surgery).

The American Board of Cosmetic Surgery for cosmetic surgeons performing cosmetic surgery of the face and/or body.

You can google each specific board to learn more about them and the specialty they represent. In my experience and humble opinion, board certification by any board (and you can see that since there are at least 3 such certifying boards, no one board can "claim" ownership or superiority in Plastic Surgery...doing so is more "hype" and "marketing" than fact), so logically there must be some other way to find the surgeon that's "right" for you.
**Medical Boards of each state keep records of safety and or malpractice issues with all doctors, including any plastic & cosmetic surgeon.
**Avoid price as an initial determination of how your select your plastic and cosmetic surgeon. If it sounds too good to be true, it probably is.
**Do rely on reputation, experience, and, of course, a "sound aesthetic judgement" on what will or will not make you more naturally attractive.
**Finally, always follow that little voice in your head that says this is the right place or perhaps you might want another opinion.

Hope this helps.

Francis R Palmer, III MD






Follow us on Facebook here
And follow us on Twitter @DrFrancisPalmer
If a clinic is "cosmetic" then more likely than not the doctors operating there are not plastic surgeons. They could be gynecologists, general practitioners, general surgeons, dermatologists, etc.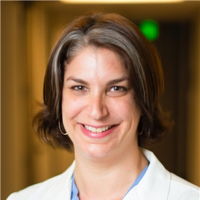 Great question! And one of my favorite ones to answer.
These days, many different people are saying they are plastic or cosmetic surgeons. Only board-certified plastic surgeons are plastic surgeons. A plastic surgeon may decide to do more aesthetic or cosmetic procedures. But, we are trained to operate all over the body for reconstructive and aesthetic surgery. Cosmetic surgeons typically have an MD, but did not do the rigorous training required to be a plastic surgeon and did not take and are certified by the American Board of Plastic Surgery. If they are members of ASPS or ASAPS, then they are plastic surgeons.
One of the problems in medicine today is that there is nothing that prevents a doctor from calling themselves anything they want. A real plastic surgeon has trained for at least 6 years in that speciality and usually has a board certification in Plastic Surgery. They do many different surgeries, both reconstructive and cosmetic. There are people who want to do cosmetic surgery since it can be lucrative as it is a cash business.
Cosmetic surgery can be performed by anyone with a knife in the hand. The question is was the "surgeon"trained through a formal Plastic Surgery training or ENT Facial Plastic Surgery..usually "cosmetic surgeons"are not recognized by the American Board ofMedical Specialties. You should always check the credentials and specifically type of board certification
When a patient begins a search to find a plastic surgeon, one of the most common things he or she is not aware of is that there is a difference between a plastic surgeon and a cosmetic surgeon. Cosmetic surgery is performed by many physicians, and unfortunately, some are not under the guidance of a properly credentialed board. The American Board of Plastic Surgery is the only board acknowledged and approved by the National Board of Medical Specialties. That means members certified by that board are held to the highest standards as it pertains to skills, knowledge, judgment, safety and ethics in that particular specialty. Over the years, board certified plastic surgeons, and members of the American Society of Plastic Surgeons, have been dedicated to continuously improving plastic surgery techniques through intense research and clinical trials driven towards patient safety and outcomes.

Those who call themselves cosmetic surgeons typically belong to another board and can actually be a specialist in any number of other medical areas which are not certified or acknowledged to perform cosmetic procedures to these high standards. We've even seen disturbing examples of people with no medical training calling themselves cosmetic surgeons. Many doctors with surgical residencies are also performing whole body cosmetic procedures learned through non-accredited training.

Why are these standards so important? Understanding the full extent of reconstruction is a must when it comes to cosmetic procedures. For example, it may be easy for a non-board certified surgeon to learn to place a breast implant, but if things did not go to plan and a complication arose, a surgeon who is an expert at reconstructing a breast will be much more competent at handling any potential problem.

The good news is that most hospitals will only allow plastic surgeons certified by the American Board of Plastic Surgery to perform cosmetic procedures at their facilities. Their credentialing process is very thorough and it typically takes months to complete. A surgeon is granted privileges to perform plastic surgery only after proof of competency, training in an accredited residency and the proper board certification.

No surgeon should perform a cosmetic procedure on you if they don't have privileges to perform that same procedure at a reputable hospital. Some plastic surgeons have their own facilities which are independently certified. The distinction is that they have hospital privileges as well, should the need arise to admit a patient for hospitalization that warrants further care.

So before you go in for plastic surgery, make sure you're seeing a board-certified plastic surgeon. Anyone can wear a white coat and call themselves a cosmetic surgeon, but not everyone has the training and expertise to give you the safest possible experience.

Surgeons who bill themselves as "Cosmetic Surgeons" almost always are not trained Plastic Surgeons and try to disguise this fact by using the Cometic Surgeon label. Such surgeons can even buy a so called board certification through their membership in their society. There is NO Board of Cosmetic Surgery recognized by the controlling American Board of Surgical Specialties. Be VERY CAREFUL of such clinics and their deceptive advertising.
No, you are only a plastic surgeon if you have completed a plastic surgery residency, which is 5 to 7 years. Cosmetic surgery can be claimed after a weekend course.