Dermatologist

Questions
Dermatologist
"

Do blackheads become pimples?

"
I am a 21 year old female. I want to know if blackheads become pimples?
Blackheads can indeed progress to pimples, although whiteheads are more notorious for doing so, since they are completely trapped plugs within the pores that keep growing to the point that they rupture under the surface and give rise to the inflammatory bumps known as papules or, more commonly pimples. The black at the top of a blackhead is not dirt, but rather oxidized skin cells of at the top of the pore plug that managed to squeak its way up to the skin surface. Nonetheless, the bulk of the plug of a blackhead is sufficiently large to rupture under the surface and give rise to pimples, as well.
Blackheads and pimples are a form of acne and are classified as open or closed comedones
Yes they can eventually progress.

Suzanne Sirota Rozenberg, DO, FAOCD, FAAD
Fellow Of Distinction, AOCD
Dermatology Program Director, St. John's Episcopal Hospital
Past president- AOCD
Clinical Adjunct Professor- TOUROCOM , LECOM, ROSS University


THIS MESSAGE AND ANY ATTACHMENTS MAY CONTAIN INFORMATION THAT IS HIGHLY CONFIDENTIAL, PRIVILEGED, AND EXEMPT FROM DISCLOSURE. ANY RECIPIENT OTHER THAN THE INTENDED RECIPIENT IS ADVISED THAT ANY DISSEMINATION, DISTRIBUTION, COPYING OR OTHER USE OF THIS MESSAGE IS STRICTLY PROHIBITED. IF YOU HAVE RECEIVED THIS MESSAGE IN ERROR, PLEASE NOTIFY THE SENDER IMMEDIATELY.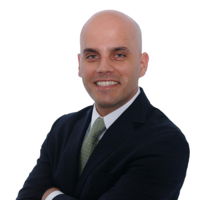 "Pimple" in acne can be an open (black head) or a closed comedone (white heads) or papules or pustules. So acne can have all these things and a black head can be a part of the acne.