Dentist

Questions
Dental Implants
"

Do I need a dental follow up after getting dental implants?

"
I'm 33 and had a few dental implants installed. Do I need to follow-up after my implants? When should I follow-up with my dental?
Absolutely, your dentist who placed them must give you instructions.
You should visit your dentist every 6 months
Outside of regular cleanings it is recommended that you get your implants evaluated yearly.
Yes, you do. You need routine maintenance just as you do for your natural teeth.

Joseph B. Breitman, D.M.D., M.S., F.A.C.P.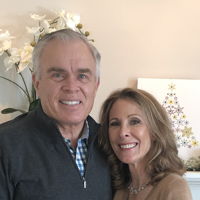 Every six months you should see your dentist
You definitely need to be on a regular hygiene recall of at least 6 months.  Periodic maintenance will prevent major issues from surprising you, while also monitoring your other teeth and gum tissues.