Dentist

Questions
Dentist
"

How do I treat gingivitis?

"
I am a 31-year-old female who has gingivitis and wants to treat it. How do I treat gingivitis?
1) see a dentist 2) have a professional dental cleaning 3) have the dental hygienist instruct you on proper home care 4) follow those instructions
5) eat a healthy diet.
You will need to see a dentist and have your condition evaluated and then treated by a professional
The first thing to find out is do you have gingivitis or periodontitis. If you only have gingivitis, a dental cleaning followed by proper home care should do the trick. If you are a mouth breather or on certain medications, that should be discussed with the hygienist.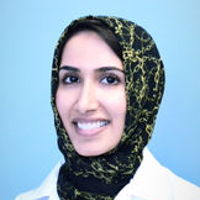 Depending on how severe the gingivitis is, you may need a deep cleaning. Also, improve your home care with flossing every night, brushing twice a day with a soft toothbrush, using oral rinses and seeing a dentist every 6 months.
Gingivitis is a reversible infection. Inflammation of your gum. This is a reversible condition. We all can have gum disease. We CONTROL IT WITH DAILY CORRECT FLOSSING AND BRUSHING. THERE IS NO PERMANENT CURE FOR GUM DISEASE. PLAQUE FORMS ON OUR TEETH EVERY DAY. PLAQUE IS LOADED WITH MILLIONS OF BACTERIA. PLAQUE AROUND OUR GUMLINE CAN CAUSE THIS AREA TO BECOME SWOLLEN, INFECTED AND INFLAMED.
PLAQUE CRYSTALLIZES IN 24-48 HOURS. CALCIUM IN OUR SALIVA CAN HARDEN. YOU ARE YOUNG AND YOU CAN PREVENT ADVANCED GUM DISEASE. CORRECT FLOSSING AND BRUSHING DAILY IS ALL YOU HAVE TO DO. RIGHT NOW OUR NATION'S HEALTH IS AT RISK BECAUSE PEOPLE WON'T FLOSS AND BRUSH CORRECTLY DAILY. TIME PASSES, PEOPLE WHO WON'T FLOSS AND BRUSH CORRECTLY HAVE GUM DISEASE THAT IS AFFECTING THEIR ENTIRE BODIES HEALTH.
AND WILL AFFECT THEIR FUTURE HEALTH.
DISEASES SUCH AS ALZHEIMER'S DISEASE, DIABETES, HEART DISEASE AND MUCH MORE.
INFLAMMATION FROM GUM DISEASE IS THE BEGINNING.
OUR OFFICE HAS A LAZER THAT CAN REMOVE ALL GUM DISEASE IN ONE TREATMENT. PATIENTS DON'T BELIEVE THAT GUM DISEASE CAN CAUSE SYSTEMIC PROBLEMS. RESEARCH
IS BEING ANNOUNCED DAILY ABOUT GUM DISEASE AND SERIOUS HEALTH DISEASES AFFECTING OUR POPULATION. FLOSS AND BRUSH CORRECTLY DAILY. YOU WILL BE GLAD YOU DID.