Dentist

Questions
Dentist
"

How long do you have bad breath after gum disease?

"
I am a 32 year old female and I have bad breath after having gum disease. How long do you have bad breath after gum disease?
Bad breath should disappear as soon as the gum bleeding stops during brushing and flossing.
Until the gum disease is treated. Bad breath can also be caused by sinus/allergy drainage, acid reflux, and tongue debris
If the gum disease is treated and it is the origin of the bad breath, then it should go away quickly.
You need to eliminate gum disease and be sure there are no periodontal pockets since that will trap food bacteria and cause bad breath See a Periodontist for the answer to your problem
Halitosis or bad breath is a sign of gum disease. Gum disease can be treated by your dentist or periodontist using a deeper cleaning known as scaling and root planing, improving your home care and more frequent maintenance visits to the hygienist. After scaling and root planing, halitosis should diminish with a couple of days or weeks. If you are still experiencing bad breath, you should return to your dentist or seek out a periodontist for more specialized treatment.
Dear Patient,

You will probably have bad breath as long as you have the bacteria that cause gum disease in your gum pockets, which surround your teeth. The bacteria and toxins need to be removed by a cleaning, a deep cleaning (scaling and root planning, or possibly gum surgery), conventional or with a LASER. 
If the surgery has not helped with your bad breath there could be other factors causing it.  These could include diet and medications.
GUM DISEASE IS CONTROLLED WITH GOOD HOME CARE. THERE IS NO CURE FOR GUM DISEASE, WE CONTROL IT WITH GOOD HOME CARE. DID YOU HAVE YOUR GUMS DISEASE TREATED? YOU HAVE TO REMOVE ALL GUM DISEASE BACTERIA AND DISEASED TISSUE AND BONE. THERE IS A TREATMENT FOR GUM DISEASE. THIS TREATMENT IS CALLED LANAP. LANAP PROTOCOL REMOVES ALL GUM DISEASE BACTERIA AND DISEASED TISSUE AND BONE IN ONE TREATMENT. AFTER LANAP, YOU HAVE FLOSS AND BRUSH YOUR TEETH CORRECTLY EVERY DAY. FLOSSING AND BRUSHING CORRECTLY DAILY IS THE PRICE WE PAY FOR EATING. NOT FLOSSING CORRECTLY AND BRUSHING EVERY DAY, YOU ARE LEAVING BACTERIA AND ROTTING FOOD ON AND AROUND YOUR TEETH. IF YOU WANT TO ADDRESS YOUR BAD BREATH, TREAT YOUR GUM DISEASE AND PRACTICE GOOD HOME CARE.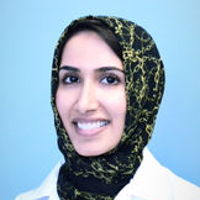 It can persist until you have a dental cleaning.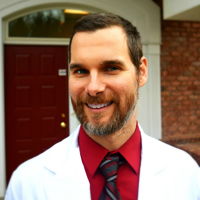 Hello,

Hope your breath gets better quick. Gum disease is not usually a problem you can solve in one visit. First, it is best if you can identify that gum disease is what is causing your bad breath. Then gum disease requires treatment and follow up up treatment to stop the disease. Usually you see a dentist every 3 months afterward (sometimes local antibiotics are given to change the type of bacteria around your teeth). If you get a change in the type of bacteria then you should have a change in your breath.

Best of luck to you!

William F. Scott IV, DMD