Dentist

Questions
Dentist
"

How long does it take for teeth to shift with braces?

"
I am a 24 year old female. I want to get braces to straighten my teeth. How long does it take for teeth to shift with braces?
Great question, but hard to say without seeing the amount your teeth would need to shift. During a comprehensive dental exam or consultation this could be determined easily based on the amount of tooth movement needed. I would highly recommend an exam or consultation to have this evaluated so you would have a good estimate of the treatment time needed.
It depends on the type of movements needed. For example intrusive movements take longer than torque movements. Movement can take anywhere from a few months to years.
It depends on your teeth. Go for a consultation with an orthodontist. Most times it can take 12-24 months but it all depends on your mouth and how you cooperate during treatment.
Teeth will start to shift as soon as the braces and wires are placed. Tooth movement continues throughout treatment and usually requires multiple adjustments to be done by the orthodontist. The time required to complete your tooth alignment depends on the severity of your problem as well as the compliance of the patient. The improvement in your smile is definitely worth the time, effort, and money.

Dr. Carrol Fenn
Depends on how much movement is necessary. If teeth need to be bracketed expect 24 months or so, if Invisalign, less time
It really depends on your bite. The case could take 6-24 months. You should begin to see movement within the first two months
The speed with which your teeth move is determined my various factors. The amount of crowding you have, the distance they need to move, the kind of movement needed (rotations, tipping, bodily movement), the tightness of your bite, the amount of boney support the teeth have, the forces placed upon them by the dentist and how compliant you are with elastics you may need to wear.
With traditional braces(brackets and wires) and even with clear removable devices(invisalign type) most of the big straightening is done within the first 6 months. The rest of the time is minor corrections and stabilization.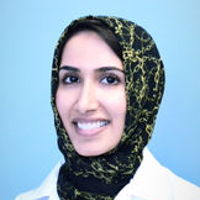 This depends on your anatomy. Please contact your local orthodontist about your treatment.
Young people are used to pressing numbers and letters. GETTING INSTANT RESULTS IS YOUR EXPECTATION. THE HUMAN BODY IS NOT A COMPUTER AND WORKS ON ITS OWN TIME SCHEDULE. YOUR TEETH WILL BE PLACED IN THEIR PROPER POSITION. IF YOU FOLLOW YOUR DOCTOR'S DIRECTIONS AND INSTRUCTIONS AND KEEP YOUR TEETH CLEAN, YOUR TEETH WILL MOVE TO THEIR PROPER POSITIONS.