Counseling

Questions
Cognitive Behavioral Therapy
"

Is Talkspace actually effective?

"
I've been seeing ads all over the place for Talkspace, which is an app for online counseling. I can't really afford the therapists/counselors in my area, and I really think I need it because of the anxiety at work and at home. The plans on it seem pretty affordable for me, so I'm interested in downloading it. Have you heard of it? Do you think that it's actually effective?
Dear Madam/Sir:

Sorry to hear that you are suffering from anxiety both at work and at home. I have heard of Talk Space and some other APPS. I do not know anyone, of my clients, who have used it. So I cannot tell you whether it is effective or not. As they are charging less than other therapists in their offices I would be a little vigilant. I would suggest you check into whether they are licensed in the field of Psychological practices or not. I would recommend for you to see some one who is licensed in the field of psychology for the anxiety issues. In the meantime, you may want to read "Anxiety and Phobia Workbook" by Dr. Edmund J. Bourne and "The Art of Happiness" and "The Art Of Happiness at Work" by His Holiness the 14th Dalai Lama and Howard C. Cutler, MD.

Take care,

Dr. Sonpal
YES, THERE ARE VARIOUS APPROACHES TO COUNSELING AND TELETHERAPY IS BEING WIDELY RECOGNIzED. I'M NOT FAMILIARIZED WITH TALKSPACE PER SE. YOU WOULD NEED TO DO SOME RESEARCH. IS IT A SELF-HELP GROUP LIKE AA OR CREDENTIALED THERAPISTS RECRUITED TO REDUCE COSTS OR SPONSORED BY AN ENTITY WILLING TO DONATE THEIR EXPERTISE TO HELP OTHERS? MANY CHURCHES PROVIDE COUNSELING TO HELP THEIR MEMBERS.
There's not a lot of research yet on effectiveness of these kinds of treatments
I have not heard of talkspace prior to your question. Tele mental health and online services are growing aspect of medicine. I understand the financial constraints affecting your choices. The pros of online services is that you are receiving some care, but the downside is that it is via consultation over a device. Psychotherapy, from my biased opinion is more affective in person. Many providers will charge on a sliding scale - charge based on income bracket, which may be worth asking. If you are close to a university, they may have a mental health clinic that charges little, but will be seeing a graduate student who is supervised by a licensed provider.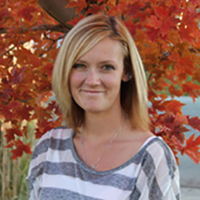 Sara Cole
Psychologist | Counseling
Greeley, Colorado
Hello,

Thank you for reaching out. The therapists on talk space are qualified and licensed to practice just as any other ones are so in that aspect it is effective. I have done teletherapy with clients and had long-distance sessions, they were effective, but I also believe there is something to be said for in person sessions. I would check into close area community health centers or therapists that use a reduced rate. If you can afford Talkspace, I would definitely try it out.
Good luck.

Sara Cole, MS, LPC, CAC III, NCC

I don't think that the efficacy of treatment depends exclusively on the format through which the treatment is delivered. If you can find a competent therapist whom your trust on TalkSpace, I suspect that it can work.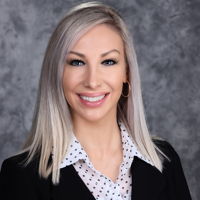 Talkspace provides a convenient way to receive online counseling. However, much of the 'therapy process' involves body language and nonverbal that are missed with online counseling. I always recommend face to face therapy as most effective; however, some therapy will always be better than none.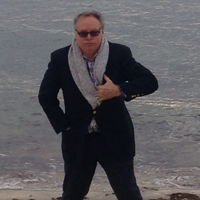 Sure online therapy helps but nothing is better than in person therapy but online therapy is the future for many.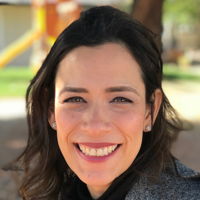 Hello, thank your for reaching out. Yes, I have heard of Talkspace. I have several concerns regarding therapy being conducted strictly online or via an app. My concerns are based on patient/client safety. Should a patient/client become emotionally deregulated what measures are put in place for their protection. So, let's say you are in need of talking to someone, get them on the app, and you lose connection and are not able to access them again because of your lack of cell connection. How will you feel about that? How will you get the help you need to get you to a place were you are emotionally well again? I can see were the app will help several people that are located in places were mental health services are lacking, like a rural area. However, I would ask you to first do more research to see if it is something you want to do. Research states the top predictor of effective therapy is the relationship and individual develops with their therapist. Will you have the same therapist all the time? Or will you be passed on to the first available one? Also, look in your area to see if you can find a clinic or a therapist that has sliding scale/low fee services. I am sure there is something around for you. Either way, please research and ask yourself, "Do I want the personal individual face-to-face contact or if you are ok with the online world?"
Good luck!!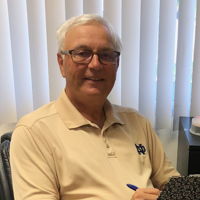 I do not know much about it, but it says it costs $49 per week. Try buying the Anxiety and Phobia Workbook by Bourne Sixth edition - reasonable cost. Download a free mindfulness app like One Giant Mind. See if the techniques and tactics offered help you before you go this route.