Nephrologist (Kidney Specialist)

Questions
Diabetic Kidney Problems
"

How is the status of kidneys determined in a diabetes patient?

"
My mother is a diabetes patient and according to the doctor, her kidney functioning is only at about 9%. We are unsure of how she arrived at this number, because she has been managing her disease well. Any ideas on why this happened?
Diabetes damages the kidney and is the number one cause of end stage renal disease in developed countries. Also, would like to rule out other reasons too. Hope she is under the care of a nephrologist. Usually, diabetic kidney damage starts with albumin leak and slowly getting some hypertension and progression of kidney disease.

Hope this will help you.
If she has been always controlling diabetes, then there may be some other factor causing this severe decline in kidney function or only due to long-term DM. Need a nephrologist evaluation.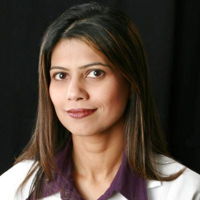 Elevated blood pressure, pain medications, and antibiotics can also decrease kidney function. She can see me in the clinic at 713-520-6875.