Optometrist

Questions
Cataract
"

How would the optometrist prepare my eyes to test for cataract?

"
I am suspecting cataract in my eyes, but it is the first time I am seeing an eye doctor in over 10 years. How will the optometrist prepare my eyes to test for cataract?

Cataracts are easily visible with a slit lamp and any optometrist will be able to identify the cataracts and let you know whether or not it is ready for surgery or if it is just shifting your prescription. A full, dilated eye exam should be performed, especially since you have not been seen in 10 years. There are lots of things besides cataracts that can blur your vision and a thorough eye exam is long overdue!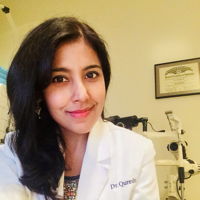 Very simply. The doctor will dilate your eyes with drops and check the type and grade of cataract.
You should see an eye doctor every 2 years. Cataracts can easily be seen by your doctor!