Family Practitioner

Questions
Family Physician
"

What are the qualifications and training required to become a specialist in family medicine?

"
I want to become a qualified family practitioner. Currently I have completed my Bachelor's degree. What are the degree's requirements and how many years would it take to complete it?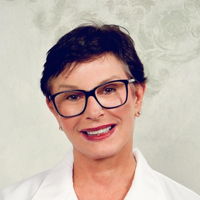 I am happy to hear you want to go into family medicine. Family medicine allows you to work in urgent care, primary care, emergency rooms and clinics. It is a very diverse field and teaches you a broad spectrum of medicine and it is very rewarding. In order to become a family medicine physician you will need to complete medical school or DO school and then apply for a residency program which is 3 years. Medical school or DO school is 4 years. So at this point in your life to fulfill the requirements you have 7 years to go. Don't worry it goes faster than you think and you will be richly rewarded by having the ability to treat and diagnose so many patients. Good Luck.
I did family medicine for 2 years, then completed an internal medicine residency. I am board certified in Internal Medicine by ABIM. Then, I got a fellowship and extra training in wound care by ABWH. I also got certification in de-addiction by SAMSA.
Family doctors complete 4 years of medical school, and three years of residency after that.
First, you must get into a qualified medical school - that is 4 years of schooling. Following that, you do a 3-year training at a hospital clinic setting in a family medicine training program. The total time is 7 years if you get into medical school.
I am a program director for a family medicine residency program. Candidates must be graduates of an accredited allopathic (md) or osteopathic (DO) Medical school and have passed at least 2 of 3 parts of the national licensing exams to apply for a residency position. The residency is a 3 year intensive program that prepares the physician for both inpatient and outpatient care.