Psychiatrist

Questions
PTSD
"

My husband has severe post traumatic stress disorder. What can be done to help him cope?

"
My husband is a veteran, and recently his PTSD has been consuming his life. What can be done to help him cope with this? Are there any medications or natural remedies that will help to ease some of his suffering?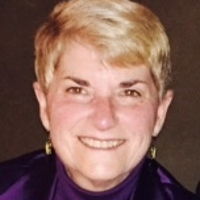 He should see a mental health professional.
Yes there are medications that can help contain the symptoms such as nightmares, flashbacks, irritability, depression, etc but also very important for him to engage with therapist that is trained in PTSD treatment. He needs to be able to process what he has experienced and seen. Patients with PTSD tend to avoid treatment thinking that not talking about it or trying not to think about it may help go away but it won't. PTSD treatment depending on the severity of symptoms can be a difficulty process for patients to tolerate. Especially because may make symptoms worse in some cases before it gets better. Like treating a painful, infected wound - to treat is painful and gets more inflamed but eventually it starts healing from inside out. Hope this helps and please encourage him to start treating
Augmented reality therapy.
Can be done with both medication and intensive psychotherapy.

Dr. Xu

Your husband would benefit from a complete psychiatric and medical evaluation by a professional with expertise in trauma and associated anxiety disorders like PTSD, or Post-Traumatic Stress Disorder.

Fortunately, there is hope for PTSD sufferers, as there are several medications that specifically target many of the core symptoms of PTSD, including depression, anxiety, hypervigilance (or "jumpiness"), nightmares, flashbacks, insomnia, panic attacks, and other symptoms that can severely limit the quality of life of PTSD patients. These medications are typically used in combination with routine therapy (counseling), with promising outcomes.

It's important that both the prescribing psychiatrist and the therapist have in-depth experience in properly diagnosing and effectively treating PTSD. Untreated, PTSD can reduce life to a series of continuous flashbacks, nightmares and panic attacks. With proper, ongoing treatment, many PTSD patients are able to resume previous levels of functioning and quality of life.
PTSD is a catchall term that can refer to one or more frightening underlying emotions that have been stimulated by a severe, or more than one severe, emotional trauma, These emotions can include one or more of the following underlying feelings such as guilt, anxiety, depression. After determining just which of these, or all of these, that are unique to your husband, appropriate medication can be prescribed. However, I do not believe that medication is enough as it acts only as a palliative and not a cure. He should see a psychologist or psychiatrist, who is familiar with the problem and try to work it out with psychotherapy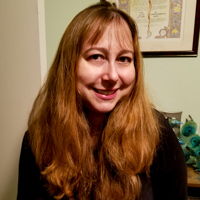 Good afternoon,

If your husband is a veteran, he may be able to access services from the VA hospital. Otherwise, he should have a psychiatric evaluation as there are many medications and therapies that may be of help to him

Best

Pamela Siller MD
Hi,

Assuming there has been a significant past trauma and the diagnosis is right. Your husband would be benefitting from psychotherapy and medications. CBT for anxiety and depression in a individual therapy setting and group therapy with other patients with similar symptoms is extremely beneficial. Additionally, EMDR treatment with a experienced therapist will help. First line treatment with meds are antidepressants. Depending on previous exposure to them, they are chosen to target PTSD. Symptomatic treatment of panic symptoms with brief treatment with benzodiazepines is beneficial. Care should be taken that they may have addictive potential. Sleep meds might be needed for symptomatic treatment and Medicines like Prazosin might be beneficial for reducing nightmares. Most importantly your husband needs to learn appropriate coping skills so he can manage the triggers and prevent escalation of symptoms.

Satish Narayan, MD
PTSD is treatable. But not everyone is trained to do perform the treatment. Treatment is usually a team effort with a trauma therapist and a psychiatrist that understands the pharmacology of trauma. The most successful treatments I have witnessed include medications for depression and anxiety (an SSRI), and hypnosis. Under any circumstance the use of benzodiazepines is indicated in PTSD or any other anxiety disorder. For nightmares, Prazosin tends to diminish or eliminate the nightmares. Hypnosis works quite well in relieving flashbacks. Professionals not trained in trauma management should not treat traumatized patients. 
Victor M. Santiago-Noa, MD