Physiatrist (Physical Medicine)

Questions
Back Pain
"

Please suggest some painkiller for my back pain.

"
Can back pain be treated by painkillers? I am suffering from severe back pain for the last 1 week. Can you please suggest what painkillers can I have to alleviate the pain?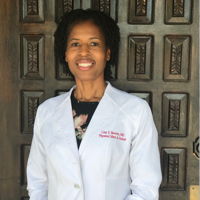 Hello. In order to answer this question I would first suggest a full review of your medical history including prior treatments and allergy history with your provider. A thorough examination would also help with the determination of the type of back pain and appropriate treatment.
Painkillers are the wrong place to start trying to treat your back. They will lead you to do things your back may not be able to do, and, may result in you hurting yourself, rather than helping.

Get some expert advise. Find a physical therapist in your area, or, find a physiatrist, someone who can tell you how to fix your back and make it go away for good so you don't have to suffer any more. Dont start with drugs and dont start with surgeons. Short-cuts never work. MH
Try Alec's, and essential oils help also. Stay away from narcotics.
Lots of things decrease pain sensation, but you require a diagnosis of what is causing the pain to correctly treat it
Too difficult to know sex, age, h/o accident-injury, etc., etc., and allergy.
Minor pain - use motrin-ibuprof 600 mg or OTC 300 x2 with food twice or three times. USE HEAT 15 MIN FOLLOWED BY COLD 5 MIN. ALTERNATE 2-3 X PLUS REST ON MODERATE HARD SURFACE. NO JOB IF INVOLVES LIFTING WEIGHTS 10-25lbs OR MORE WEIGHTS. Moderate-severe - use tylenol no 3 or 4 x daily, muscle relaxants, local heat cream can help. If you can't tolerate like pain if acute, 7-8/10, then norco10/30 moms or oxycodone 10-20 moms 3x good. If first time acute pain, treat ago so no chronic problems. Best to go to ER or reg md or pain specialist like rehab medicine or others. Think- no magic in care. Stop root cause - bed rest, heat, etc., can help lot - simple measure then after 7 days once better do exercise + weight control, etc., help, too.
Have a happy new year...age-sex-job-accident-injuries - all needed for best ideal care.
Ideally, use of pain killers should only be used for a short time -1-2 days. Seeing a Physical therapist to assist in strengthening the spine and helping it to move better to address any issues there are is a better long term management strategy for back pain. Oral supplementation can assist as well such as turmeric, fish oil, glucosamine and chondroitin - all combined and have better relief longterm than OTC NSAIDs and less side effects
I do not like to suggest drugs without understanding what is going on with your back. Can you go and see a physiatrist first? Even a hot bath with epdom salts is good to relax muscles with 10 drops of pure lavender oil.
I need to see you and do physical examination in order to make any recommendations. Please call 815-398-7246 or 312-808-1200 for appointment.
Thanks to contact us.

Dr. Li