Vascular Surgeon

Questions
Peripheral Arterial Disease
"

What is the treatment for peripheral arterial disease?

"
My mother has been diagnosed with peripheral arterial disease. What can be done for this?

Many treatment options are available for patients with peripheral arterial disease depending on the symptoms and the type and nature and length of blockages. You should have your mother be evaluated by a vascular specialist.
PAD is a very broad diagnosis. Asymptomatic patients typically do not require treatment. Aneurysms are best treated without symptoms.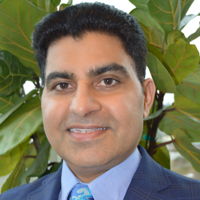 Treatment of PAD depends on symptoms, but first thing is to control risk factors- stop smoking, BP under control, start asa and statins. If the symptoms are moderate to severe then endovascular intervention is the way to go depending on the level of disease on ultrasound.