Chiropractor

Questions
Chiropractor
"

What treatments are used for pediatric chiropractors?

"
My son is going to the chiropractor after a baseball injury. What treatments are used for pediatric chiropractors?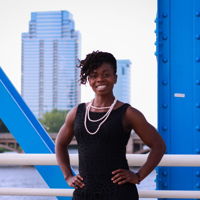 Hello! Kids are adjusted a bit differently than adults. The adjustment is very gentle. And sometimes we use an instrument instead of our hands.
Pediatric chiropractic is often times very different than chiropractic treatments for adults. Because this is a sports related injury, these treatments will be more in line with what you would consider for adult patients, although much lighter and gentler with a quicker recovery.
There are many different types of chiropractic techniques that could benefit your child. I would recommend you seek out a Sports injury specific chiropractor or a certified chiropractic sports physician as your child needing treatment for a sports injury. They will know which technique is best to treat your child.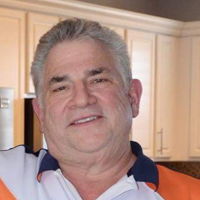 Treatment for pediatrics doesn't differ much from an adult except for being aware of growth centers in the bones and what impact injuries has on them.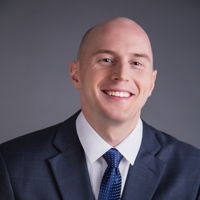 Pediatric chiropractors will utilize gentle adjustment techniques after fully evaluating your son's spinal alignment.

Some will use light force manual (hands on) techniques and some may use an instrument to lightly tap joints into better alignment.

Both of very safe and very comfortable for the patient.

Great decision to get your son checked!



Respectfully,

Dr. Brandon Buttry
CEO | Chiropractor at OneHealth Chiropractic
A 838 W. Drake Road | Suite 105
P (970) 294-4197 <tel:(970)%20294-4197>
E brandon.buttry.dc@outlook.com <mailto:brandon.buttry.dc@outlook.com>
W onehealthchiro.com <http://onehealthchiro.com>
[https://cdn.gifo.wisestamp.com/social/facebook/3b5998/16/0.png]<http://www.facebook.com/people/Brandon-Buttry-DC/100014218058999> [https://cdn.gifo.wisestamp.com/social/instagram/E4405F/16/0.png] <http://www.instagram.com/brandonbuttrydc/> [https://cdn.gifo.wisestamp.com/social/linkedin/0077b5/16/0.png] <http://www.linkedin.com/in/brandon-buttry-dc-4398aa103/> [https://cdn.gifo.wisestamp.com/social/twitter/55acee/16/0.png] <http://twitter.com/drbrandonbuttry> [https://cdn.gifo.wisestamp.com/social/googleplus/dc4e41/16/0.png] <http://www.google.com/search?q=onehealth+chiropractic&oq=onehealth+chiro&aqs=chrome.1.69i57j69i59l2j69i60j69i61j69i60.3606j0j7&sourceid=chrome&ie=UTF-8#lrd=0x87694bbade4fff0b:0x95d5269f6d452141,1,,,>
[https://i.ytimg.com/vi/PJhLaeXu0ak/default.jpg]<https://www.youtube.com/watch?v=PJhLaeXu0ak>
[https://s3.amazonaws.com/images.wisestamp.com/icons/youtube.png]Who We Are<https://www.youtube.com/watch?v=PJhLaeXu0ak>
OneHealth is the GO-TO chiropractic office for Northern Colorado and beyond. We have helped thousands of patients from all walks of life and from every corner of the gl...
by OneHealth Chiropractic<https://www.youtube.com/channel/UCzbZ5H4HyEAL7gTtQi09hLw> | 2019-07-24<https://www.youtube.com/watch?v=PJhLaeXu0ak> | 117<https://www.youtube.com/watch?v=PJhLaeXu0ak>
Create your own email signature<https://www.wisestamp.com/signature-in-email/?utm_source=promotion&utm_medium=signature&utm_campaign=create_your_own>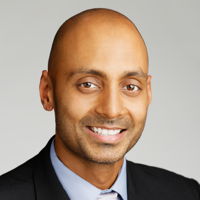 Depending on your son's age, the treatment can consist of chiropractic and physical therapy in combination to assess, diagnose, and treat the injury. If he is playing baseball, it is important to find out what is the cause of the injury and then treat accordingly.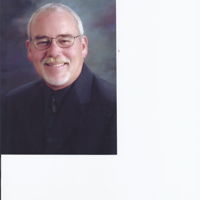 Chiropractic adjusting techniques used in treatment are standard for all ages of patients. The technique used depends on the condition being treated.

Doc J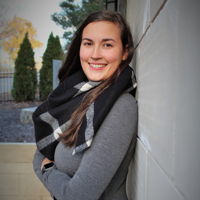 Sibyl Bence
Chiropractor (Pediatric) | Pediatric Chiropractor
Macomb, MI
Every chiropractor is different with their techniques, just as every medical professional is. Pediatric chiropractic care is typically a more gentle approach. Also depending on where the injury occurred, the care will be focused in that area of the body. Generally speaking, as chiropractors we focus on returning function to the nervous system for the whole body to be healthier.
The treatments are similar to adults but much gentler.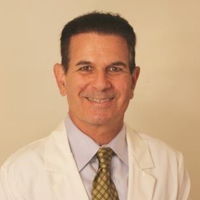 Treatment for infants & toddlers is a very gentle non-force mobilization, not manipulation.