Dentist

Questions
Dentist
"

Which is better floss or floss picks?

"
I am a 25 year old male. I want to know which is better floss or floss picks?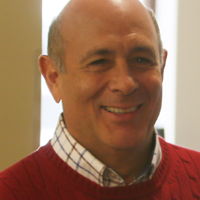 Floss picks do a pretty good job, but floss is better if done correctly.
If you can manipulate floss correctly, then use floss.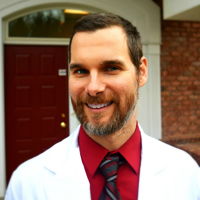 Hello,

Good for you for being concerned with flossing. While there are pros and cons to floss vs. floss picks; if, it makes the difference between flossing and not flossing, which one you prefer would be better.
The pros to flossing the regular way is that you have more material to work with. This means that you are not taking bacteria from between two teeth and spreading it around between all your teeth. This may not make that much of a difference in most people, but in that one rare person it would make a big difference. The second pro to using regular floss is that it is much cleaner on the environment (if that is something you are concerned with). For each person that uses a plastic floss pick once a day for a week, that is 7 pieces of plastic in the garbage a week (364 a year) for two minutes worth of work.
These are natural cons for the floss picks. The pros for floss picks are that they are; easier to use on the go, they do not require as much dexterity (in the beginning), and some might find them quicker. Hope this helps.

My best to you!

William F. Scott IV, DMD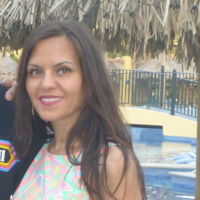 Floss or floss picks they both work fine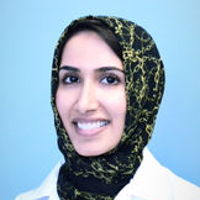 Hello, floss is always better as it threads deeper into the gums. I would also advise to invest in a Waterpik because it does a wonderful job of flossing between the teeth and it has various attachment heads that can work with crowns, braces, dentures etc. Thank you for your question.
AS LONG AS YOU FLOSS CORRECTLY, IT IS WHAT WORKS FOR YOU THAT COUNTS. FLOSSING IS NOT JUST TO REMOVE THE FOOD PARTICLES STUCK BETWEEN YOUR TEETH. CORRECT FLOSSING IS TO REMOVE THE PLAQUE THAT FORMS AROUND OUR GUMLINE EVERY DAY. PLAQUE IS A STICKY MASS OF BACTERIA THAT FORMS AROUND THE NECKS OF OUR TEETH AT THE GUMLINE AND ON OUR TEETH. ONLY FLOSS CAN REMOVE THE PLAQUE AROUND OUR GUMLINE. THERE HAS NOT BEEN A TOOTHBRUSH MADE THAT CAN REMOVE PLACQUE BETWEEN OUR TEETH. PLAQUE FORMS EVERY DAY WHETHER WE EAT OR NOT
IF PLAQUE IS NOT REMOVED IN 24 TO 48 HOURS PLAQUE CRYSTALLIZES. WHEN PLAQUE CRYSTALLIZES ONLY DENTAL INSTRUMENTS CAN REMOVE IT. OUR SALIVA CONTAINS CALCIUM. THIS CALCIUM WILL HARDEN. HARDENED CALCIUM IS CALLED CALCULUS OR TARTAR. TARTAR AND PLAQUE ARE TWO DIFFERENT LAYERS. TARTAR IS MORE OF A PHYSICAL IRRITANT. TARTAR CAN TRAP FOOD PARTICLES AND DEBRIS AND CAUSE A LOCAL IRRITATION. PLAQUE IS CONSTANTLY FORMING CRYSTALLIZES AND FORMS every day. The bacteria in plaque can penetrate tartar and gets close to your teeth. Weakened enamel can easily become cavities.
Most people do not floss correctly everyday.

Plaque bacteria is one of the main causes of gum disease, tooth loss and inflammation of your blood vessels and organs.