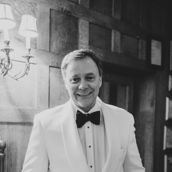 Dr. Robert Edward Caldwell D.D.S.
Dentist | General Practice
8232 Us Highway 51 N Millington, TN 38053
Dr. Robert Edward Caldwell D.D.S.
Dr. Robert Caldwell is a Dentist practicing in Millington, TN. Dr. Caldwell specializes in preventing, diagnosing, and treating diseases and conditions associated with the mouth and overall dental health. Dr. Caldwell is trained to carry out such treatment as professional cleaning, restorative, prosthodontic, and endodontic procedures, and performing examinations, among many others. Dr. Caldwell emphasizes full mouth rehabilitation to best improve overall health. Dr. Caldwell has advanced skills in surgery and cosmetic procedures. With over forty years of treating patients, Dr. Caldwell is in excellent health and physical condition. He enjoys the confidence of knowing what is the best treatment options possible and his abilities to accomplish them.
Awards
Top Dentists in Memphis TN area
Americas Top Docs
2017
Education and Training
University of Tennessee College of Dentistry
D.D.S. | 1976