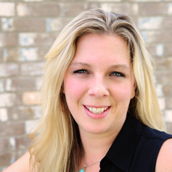 Dr. Ashleigh J. Street D.C.
Chiropractor | Nutrition | Pediatric Chiropractor
239 W. 520 N. Orem, UT 84057
Dr. Ashleigh J. Street D.C.
Dr. Ashleigh Street is a Chiropractor practicing in Orem, UT. Dr. Street specializes in preventing, diagnosing, and treating conditions associated with the neuromusculoskeletal system, while improving each patients functionality and quality of life. Conditions treated include sciatica, neck pain, and arthritis pain, among many others. Dr. Street seeks to reduce pain and discomfort through a little known technique called NUCCA. It is based on the first bone in the neck called the Atlas. There is no forceful twisting of the spine. It is based on specific X-rays that give the specific adjustment to that area that gives the greatest relief to the spinal column.
Board Certification
National Board of Chiropractic Examiners
Awards
Women of Distinction
2017
Professional Memberships
Member
NUCCA
Member
Corporate Alliance
Charities and Philanthropic Endeavors
Street Wellness, Inc.
Education and Training
Life West Chiropractic College West
DC | 2011