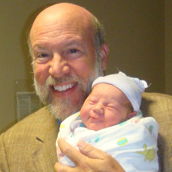 Mark S Seigel M.D.
OB-GYN (Obstetrician-Gynecologist)
19785 Crystal Rock Dr Germantown, MD 20874
Mark S Seigel M.D.
Dr. Mark Seigel is an obstetrician-gynecologist practicing in Germantown and Rockville, MD. Dr. Seigel specializes in women's health, particularly the female reproductive system, pregnancy and childbirth. As an obstetrician-gynecologist, or OB-GYN, Dr. Seigel can treat a number of health issues related to the vagina, uterus, ovaries, fallopian tubes and breasts. Dr Seigel can also treat women during pregnancy, labor, childbirth and the postpartum period. In this specialty, doctors focus on reproductive care from puberty through adulthood.
Board Certification
Obstetrics and Gynecology
American Board of Obstetrics and Gynecology (ABOG)
Hospital Affilliations
Shady Grove Adventist Hospital ( Rockville, MD )
Areas of expertise and specialization
High Risk Obstetrics, Vaginal surgery
Faculty Titles & Positions
Assistant Clinical Professor
George Washington University School of Medicine
2012 - 2017
Awards
Washingtonian Top Doctor
Washingtonian Magazine
2017
Top Doctor
findatopdoc.com
2017
Professional Memberships
Member
American Congress of Obstetricians and Gynecologists
Member
American Medical Association
Residency
Kaleida Hlth Sys -Chldrn Hosp, Obstetrics And Gynecology; Kaleida Hlth Sys-Buffalo Gen, Obstetrics And Gynecology; Kaleida Hlth Sys-M Fillmore, Internal Medicine
Education and Training
Univ of Pa Sch of Med, Philadelphia Pa
1977