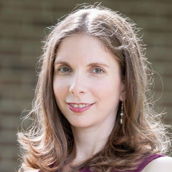 Dr. Ronit Yael Levy PSY.D.
Psychologist | Cognitive & Behavioral
4 Terry Drive Newtown, PA 18940
Dr. Ronit Yael Levy PSY.D.
Dr. Levy is a clinical psychologist and founder of Bucks County Anxiety Center in Newtown, PA. She believes that people should feel in control of their lives. Dr. Levy specializes in cutting-edge, research-based cognitive behavioral therapy (CBT) for Anxiety Disorders, chronic worry, anxiety due to chronic illness, and anxiety due to life events (e.g., births, deaths, loss, career transitions, relationships). Dr. Levy combines over 15 years of experience in CBT with training in neurotrauma, chronic illness, decision making, personality structure, and relationships to help her patient achieve and maintain the life they want. People come to Dr. Levy when they realize that they can no longer hide their struggles or deal with them on their own. They are at a tipping point and are ready to invest in working with an expert who will help them gain the tools they need to gain strength, happiness, success, and health. She has worked with physicians, attorneys, authors, artists, entrepreneurs, scientists, and Fortune 500 executives on overcoming the fears, emotional reactions, and behaviors that were ruining their careers, relationships, and health.
Education and Training
Albert Einstein Medical School
Psy.D. | 2004