Dr. Yuliet Mora Amador ?
We verify the medical license of each FindaTopDoc Verified Doctor to ensure that their license is active and they are in good medical standing.
Dr. Yuliet Mora Amador
Family Practitioner
6431 Fannin St Jjl 308 Houston TX, 77030
About
Dr. Yuliet Amador is a family practitioner practicing in Houston, TX. Dr. Amador specializes in comprehensive health care for people of all ages. In addition to diagnosing and treating illnesses, family practitioners also put focus on preventative care with routine checkups, tests and personalized coaching on how to maintain a healthy lifestyle. Dr. Amador possesses immense general knowledge on maintaining health and today, family practitioners provide more care for the underserved and rural populations than any other medical specialty.
Dr. Yuliet Mora Amador 's Videos
Dr. Yuliet Mora Amador 's Practice location
5616 LAWNDALE ST STE A203 -
HOUSTON, TX 77023
Get Direction
New patients:
713-923-2273
Patient Experience with Dr. Amador
Dr. Yuliet Mora Amador has a rating of 4 out of 5 stars based on the reviews from 5 patients. FindaTopDoc has aggregated the experiences from real patients to help give you more insights and information on how to choose the best Family Practitioner in your area. These reviews do not reflect a providers level of clinical care, but are a compilation of quality indicators such as bedside manner, wait time, staff friendliness, ease of appointment, and knowledge of conditions and treatments.
Media Releases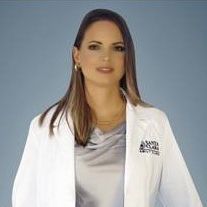 Yuliet Mora Amador, MD, a Family Physician with Memorial Hermann Southeast Hospital
November 2, 2022 Karen Johnson Edit
Get to know Family Physician Dr. Yuliet Mora Amador, who serves patients in Houston, Texas.
A board-certified family physician, Dr. Amador can be found on staff at Memorial Hermann Southeast Hospital. She specializes in comprehensive health care for individuals of all ages.
Located in the heart of southeast Houston, Memorial Hermann Southeast Hospital has been caring for families in the Bay Area of Houston since 1986. Its mission is "To be an industry leader in the promotion and delivery of health and wellness through quality, compassionate healthcare with a commitment to service excellence, teamwork, and innovation."
Pertaining to her educational pursuits, Dr. Amador graduated with her medical degree from Universidad de Ciencias Médicas de La Habana in Cuba in 2007. She then relocated to the United States, completing her residency in family medicine at the University of Texas Health Science Center at Houston in 2013.
Following her training, the doctor attained board certification in family medicine through the American Board of Family Medicine (ABFM). The ABFM is a non-profit, independent medical association of American physicians who practice in family medicine and its sub-specialties.
Family medicine is a medical specialty devoted to comprehensive health care for people of all ages. The specialist is called a family physician or family doctor. A family physician is often the first person a patient sees when seeking healthcare services. They examine and treat patients with a wide range of conditions and refer those with serious ailments to a specialist or appropriate facility.
Nearest Hospitals