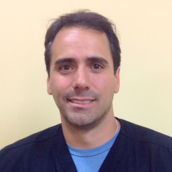 Dr. Sebastian Villarreal MD
Anesthesiologist | Interventional Pain Medicine
814 Valmont St New Orleans, LA 70115
Dr. Sebastian Villarreal MD
Dr. Sebastian Villarreal's higher education began at the University of Houston, where he was awarded a full scholarship to play football. His senior year, he was given the awards of honorable mention All-American, All-Conference and Special Team Player of the Year. With a chance to play professional football, he decided to continue the pursuit of his lifelong dream . So he put away his letter to the draft and picked up his acceptance letter to the University of Texas Medical Branch, where he also was also awarded multiple scholarships and eventually his doctorate. Dr. Villarreal began his formal training at the prestigious Tulane University in New Orleans where he completed his anesthesiology residency. He then worked in Louisiana as a staff anesthesiologist before beginning his Pain Fellowship at LSU and thus becoming an Interventional Pain Specialist. After his fellowship was over, he moved back to his hometown of Katy, Texas to begin his practice. Dr. Villarreal is double Board Certified in both Anesthesiology and Pain Medicine. He is the Founder and Medical Director of Katy Pain Specialists, an interventional pain clinic with an impeccable reputation in Houston and it's surrounding areas. He is also the Director of Pain Medicine of the Spine Center of Methodist Hospital West Houston. The reason for his success is treating his patient's with a very simple creed. Treat every single patient as if you were treating to your family member, because that's how he sees them. The patients of his practice and the staff, a small family.
Board Certification
American Board of Anesthesiology
Pain Medicine (Anesthesiology)
Hospital Affilliations
Methodist Hospital (Houston, Tx)
Areas of expertise and specialization
Radiofrequency Ablation
Spinal Cord Neuromodulation
Faculty Titles & Positions
Founder/Medical Director
Katy Pain Specialists
2011 - 2017
Director of Pain Medicine
Spine Center at Methodist Hospital West Houston
2017 - 2017
Awards
All Conference Honor Roll
Conference USA
1997
All Conference
Conference USA
1997
Honorable Mention All-American
1997
Special Teams Player of the Year
Univ. of Houston
1997
Doctor of the Month
River Parishes Hospital
2010
Professional Memberships
Member
A
Member
American Society of Interventional Pain Physicians
Charities and Philanthropic Endeavors
Haiti Earthquake Relief Effort- 2010
Areas of research
Liver transplantation veno-veno bypass. Fluid resuscitation during hypovolemic shock. Carcinoid Tumors in Anesthesia.
Education and Training
University of Texas Medical Branch at Galveston
MD | 2004
Tulane University
Anesthesiology | 2008
Louisiana State University
Pain Medicine | 2011
Provider Details
Gender
Languages
English
English
Spanish
Portuguese