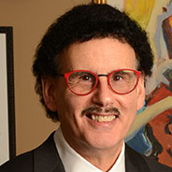 Dr. Jeffrey Miller
Podiatrist (Foot and Ankle Specialist)
1117 Rout 46 East Clifton, New Jersey 7013
Dr. Jeffrey Miller
Jeffrey Miller, DPM FACFAS is currently practicing at Affiliated Foot and Ankle Specialists of Clifton in New Jersey.  A specialist in foot and ankle surgery, Dr. Miller is also on staff at St. Joseph's and St. Mary's Hospital.  Dr. Miller's success is a three-pronged approach:  Commitment to Patient Care, Diligence in Studies and Faith and Trust Patients Give Him.
Board Certification
Foot and Ankle Surgery
Hospital Affilliations
St. Joseph's Hospital
St. Mary's Hospital
NY Beth Israel Medical Center
Areas of expertise and specialization
ESWT (Shockwave Therapy)
SPORTS INJURIES
TOTAL ANKLE REPLACEMENT
Faculty Titles & Positions
Former Residency Director – Foot And Ankle Surgery
Passaic Beth Israel Hospital
- 2017
Director of a residency education
Jewish Memorial Hospital NYC
- 2017
Residency
Park Chester General Hospital
Charities and Philanthropic Endeavors
Spare time enjoys Tai Chi, gym work out, hiking, canoeing.
Professional Society Memberships
American Podiatric Medical Association
What do you attribute your success to?
Commitment to Patient Care, Diligence in Studies and Faith and Trust Patients Give Him
Hobbies / Sports
Skiing, Golf, Wine
Provider Details
Gender
Languages
English
English
Italian
Spanish