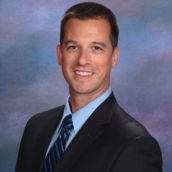 joel Duchon
Chiropractor
17080 Highwayt 3 Webster, TX 77598
joel Duchon
Dr. joel Duchon is a Chiropractor practicing in Webster, TX. Dr. Duchon specializes in preventing, diagnosing, and treating conditions associated with the neuromusculoskeletal system, while improving each patients functionality and quality of life. Conditions treated include sciatica, neck pain, and arthritis pain, among many others. Dr. Duchon seeks to reduce pain and discomfort through manipulation and adjustment of the spine.
Board Certification
National Board of Chiropractic Examiners
Areas of expertise and specialization
We offer spinal decompression, micro-nutrient testing, food allergy/sensitivity testing, stool testing and chiropractic care to better assess the needs of each patient and create an effective treatment plan.
Education and Training
University of Marryland
BS in Kinesiology | 1998
Texas Chiropractic College
Doctor of Chiropractic | 2005