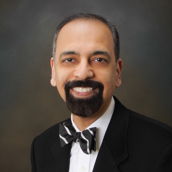 Sohail J. Hasan, MD, PhD, FACS, FRCSC
Ophthalmologist
10526 Wild Flower Road Orland Park, Illinois 60462
Sohail J. Hasan, MD, PhD, FACS, FRCSC
Sohail J. Hasan, MD, PhD, works at Illinois Retina Associates in Orland Park, Illinois. Dr. Hasan is certified by the American Board of Ophthalmology, the American College of Surgeons and the Royal College of Physicians and Surgeons of Canada; having only 10 years of experience in the field of ophthalmology. He is an acclaimed vitreoretinal specialist who has achieved distinction for his surgical expertise as well as his innovative clinical research - both in the United States and in his native country Canada. Throughout his career, Dr. Hasan has been devoted to his clinical research, and has authored or co-authored numerous articles and abstracts in leading academic specialty journals, as well as chapters for two ophthalmology textbooks. Dr. Hasan also is a member of many medical associations; including being Fellow of the Royal College of Surgeons of Canada.
Board Certification
Ophthalmology
American Board of Ophthalmology (ABO)
American Board of Ophthalmology
Hospital Affilliations
Rush University Medical Center
Areas of expertise and specialization
Retinal Surgery
Faculty Titles & Positions
Regional Public Speaking
-
Assistant Professor of Ophthalmology at Rush University Medical Center in Chicago
-
Principal Investigator of the National Eye Institute's CATT Study
-
Expertise
Retinal Surgery
Internships
University of Toronto
Professional Society Memberships
American Academy of Ophthalmology, American Society of Retina Specialists
Articles and Publications
Published in Online Clinical Communications for Ophthalmologists, Canadian Journal of Ophthalmology, and Retina
What do you attribute your success to?
Hard Work
Hobbies / Sports
Scuba Diving
Favorite professional publications
American Journal of Ophthalmology