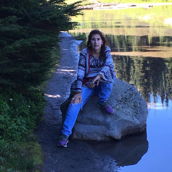 Elizabeth McNeill Byrd, MD
Internist
1900 Tottenham Court Winterville, North Carolina 28590
Elizabeth McNeill Byrd, MD
An internist with 16 years in practice, Elizabeth McNeill Byrd, MD, is the Medical Director for Because Every Mother Matters (BEMM) and the founding CEO and Medical Director of Veridical Doc, a S Corp. and medical blog. Dr. Byrd's area of clinical focus is indigent care. Most of her practice is dedicated to Africa (Ethiopia). She received her medical education from East Carolina School of Medicine and interned at Pitt County Memorial Hospital (now Vidant). She is certified in internal medicine by the American Board of Internal Medicine.
Board Certification
American Board of Internal Medicine- Internal Medicine
Hospital Affilliations
Vidant Medical Center
Areas of expertise and specialization
Internal Medicine
Pain Management
Faculty Titles & Positions
Speaking Engagements
-
Expertise
Pain Management, Internal Medicine
Internships
Cook County Memorial Hospital
What do you attribute your success to?
It's her purpose in life to work in a hospice setting, where she can provide quality care and compassion to patients.
Hobbies / Sports
Water Sports, Kayaking
Favorite professional publications
Journal of the American Medical Association
Education and Training
| | |
| --- | --- |
| | East Carolina School of Medicine |