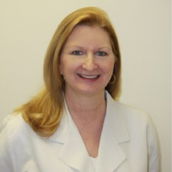 Erin L. Rautio, DMD
Dentist
410 Foulk Rd Wilmington, DE 19803
Erin L. Rautio, DMD
Erin L. Rautio, DMD, is a dentist with her own private practice, Smiles of Wilmington in Wilmington, Delaware. Dr. Rautio has been serving the dental community for over 24 years. She has climbed the ranks from dental assistant/receptionist, registered dental hygienist, to dentist- graduating from Temple University School of Dentistry in 1999. She is a member of the American Dental Association, the Academy of General Dentistry, the Delaware State Dental Society and is currently an assistant attending dentist at the Christiana Care Dental Clinic in Wilmington, Delaware. She continues to stay abreast of the current technology, techniques and academics of dentistry so that she can best serve her patients and profession.
Hospital Affilliations
Christiana Care Health System
Areas of expertise and specialization
General Dentistry
Faculty Titles & Positions
Mentoring and Teaching at the University of Delaware
-
Residency
Christiana Care Health System
Professional Society Memberships
American Dental Association, Academy of General Dentistry, Delaware State Dental Society
What do you attribute your success to?
Her mentor Dr. Michael Wahl.
Hobbies / Sports
Boating, Spending Time with Her New Grandson, Finnegan
Favorite professional publications
Journal of the American Dental Association, Academy of General Dentistry Publications