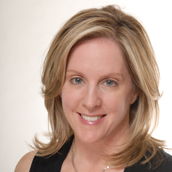 Heather J. Roberts, MD
Dermatologist
11500 W Olympic Blvd Los Angeles, California 90064
Heather J. Roberts, MD
Dr. Heather J Roberts is a board certified Dermatologist in Los Angeles, CA with over 20 years experience treating patients with conditions of the skin, hair, and nails. Dr. Roberts' mission is to provide personalized state of the art care to address the medical, surgical and cosmetic needs of her patients. She treats adults and children of all skin types. With training in both Dermatology and Internal Medicine, Dr. Roberts approaches her patients in a holistic manner to address the relationship between their general health, nutrition, lifestyle choices and their skin.
Board Certification
Dermatology
American Board of Dermatology (ABD)
Expertise
Laser Surgery, Cancer Screening, Acne Treatment
Internships
Keck School of Medicine USC
Professional Society Memberships
American Academy of Dermatology, American Society for Dermatologic Surgery
What do you attribute your success to?
Working hard to provide the best possible care to her patients.
Hobbies / Sports
Outdoors, Hiking, Biking, Movies, Board Games
Favorite professional publications
Journal of the American Academy of Dermatology
Education and Training
Univ Of Ca- Irvine- Ca Coll Of Med- Irvine Ca
1989