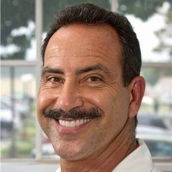 Franklin Randall Polun, DPM
Podiatrist (Foot and Ankle Specialist)
5100 Wisconsin Ave Washington, DC 20016
Franklin Randall Polun, DPM
Dr. Franklin Polun is a podiatrist practicing in Washington, DC. Dr. Polun is a medical doctor specializing in the treatment of the foot , ankle and related parts of the leg. As a podiatrist, Dr. Polun diagnoses and treats conditions of the feet. The feet are key body parts that give a person stability, absorb shock, allow for walking and standing and are necessary for overall well-being. So, the feet need expert care. Podiatrists can specialize in surgery, wound care, sports medicine, diabetic care and pediatrics.
Professional Society Memberships
American Podiatric Medical Association, American Board of Foot and Ankle Surgery, American Academy of Podiatric Sports Medicine
What do you attribute your success to?
Passion about trying to help people with foot and ankle problems.
Hobbies / Sports
Weight lifting