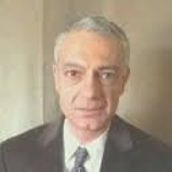 Kristopher Krimi, BSc, DMD, FIAO
Dentist
7087 Avenue de Chateaubriand ,3401 St Ja Montreal, Quebec H2S 2P2,H4C1G9
Kristopher Krimi, BSc, DMD, FIAO
Kristopher Krimi, BSc, DMD, FIAO, works at the Centre Belles Dents Inc, in Montreal, Quebec, Canada. The practice offers cosmetic dentistry, orthodontics, teeth whitening and treatment for periodontitis and teeth grinding.  He holds advanced dental certifications in Endodontics, Fixed Prosthodontics, Hypnosis, Sedation, and practical Implantology.
Hospital Affilliations
McGill University Health Center
Laval University
Areas of expertise and specialization
General Dentistry
Orthodontics
Awards
Graduated with Distinction, McGill University, 1986
Professional Memberships
Member
ACDQ, ODQ , IAO, IBO
Expertise
General Dentistry, Orthodontics
Professional Society Memberships
Order of Quebec Dentists, Association of Dentists of Quebec
What do you attribute your success to?
Hard Work, Continuing Education, Cooperation from Other Dentists
Philanthropic Initiatives
good habits and proper function a basis for retention of a beautiful and healthy smile
Favorite professional publications
Oral Health, Journal of the International Association of Orthodontics