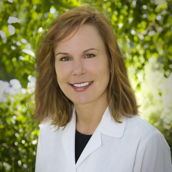 Kimberly P. Cockerham, M.D., F.A.C.S.
Ophthalmologist | Plastic Surgeon
36 W YOKUTS AVE Stockton, CA 95207
Kimberly P. Cockerham, M.D., F.A.C.S.
Dr. Kimberly Cockerham is an ophthalmologist practicing in the Central Valley of California. Dr. Cockerham specializes in oculofacial plastics, orbital disease and neuro-ophthalmology. As an ophthalmologist, Dr. Cockerham takes of medical issues that require medications and performs both cosmetic and reconstructive. Clinical interests include eyelid and orbital oncology, thyroid eye disease, aging changes of the eyelids and face, cranial nerve dysfunction and optic nerve disorders. For more information, visit CockerhamMD.com
Board Certification
Ophthalmology
American Board of Ophthalmology (ABO)
Hospital Affilliations
Saint Joseph Medical Center, Stockton, CA
Doctors Hospital, Manteca, CA
Stanislaus Surgical Hospital ( Modesto, CA )
Areas of expertise and specialization
Assessment and medical or surgical therapy for drooping eyelids, tearing, bulging and irritation due to allergies, dry eyes, floppy eyelids, aging, trauma, cancer or autoimmune disease.
Faculty Titles & Positions
Adjunct Clinical Associate Professor
Stanford Department of Ophthalmology
2006 - 2018
Professional Memberships
Member
American Academy of Ophthalmology
Member
American Society of Oculofacial Plastics and Reconstructive Surgery
Member
North American Neuro-Ophthalmology Society
Member
American Academy of Cosmetic Surgery
Member
American Society of Hair Restoration Surgery
Residency
Walter Reed Army Med Center
1988
Army Med Coll, Quaid-e-Azam Univ, Rawalpindi, Pakistan
Fellowship
Army Med Coll, Quaid-e-Azam Univ, Rawalpindi, Pakistan
Charities and Philanthropic Endeavors
Founder, Let's Face It Together
Areas of research
Transcleral Ocular Drug Delivery of small molecules including drugs used currently as eye drops, intravitreal injections, intravenous injections and intra-arterial injections.