OB-GYN (Obstetrician-Gynecologist)

Questions
Menstruation
"

Can you get your period while pregnant?

"
I'm in my second trimester and I was spotting a little bit this morning. Is it possible for a woman to get her period while she is pregnant? Should I see a doctor?
Bleeding during pregnancy is concerning. You should see your doctor and discuss it with her/ him. It may be related to vaginal infection, it could be caused by intercourse or preterm labor among other causes.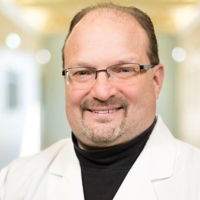 Any bleeding during pregnancy should lead to you calling your ob/gyn. You can have bleeding but you cannot have a regular period during the second trimester of pregnancy
It is not possible to get your period while pregnant. Spotting can be normal after an exam or sex. You should let your doctor know.
You should see a gynecologist to determine the cause of your bleeding as bleeding during pregnancy is not normal.