Anesthesiologist

Questions
Anesthesiologist
"

How long does nerve damage from local anesthesia last?

"
I have nerve damage in my foot after local anesthesia. Is it serious? How long does nerve damage from local anesthesia last?
A nerve can recover but this is a slow process. I recommend you make an appointment with a foot and ankle surgeon (podiatrist) for diagnosis and treatment options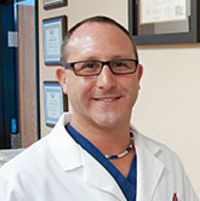 Local anesthesia does not usually cause 'nerve damage.' In order to know the severity of the damage you have had, you would need to see a neurologist to get a Nerve Conduction Study. This could tell you how serious or how permanent or treatable the condition might be. It would be very rare to actually have nerve 'damage' from local anesthesia.