Dentist

Questions
Dentist
"

How many implants are needed for full mouth?

"
I am a 48 year old male. I want to know how many implants are needed for full mouth?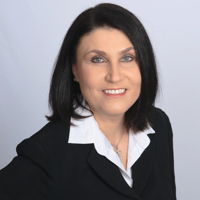 Everything depends on your bone quality and what treatment plan is the best for you. Amount of implants can vary from 2 to 8.
Hello,

Happy thanksgiving!
Usually, 4-6 implants are the average, but it is up to the specialist who is treatment planning your case.

Thank you,

Dr. Marcin
This is difficult question to answer as patients differ and this depends on many factors: age, occlusion, quality and amount and health of the bone. In general terms, there is a procedure called all on 4. Four implants and a bar are screwed in, in simple terms, over the denture that gets screwed in. 

If all teeth (in one arch) are to be replaced with a 'hybrid' denture, otherwise known as an 'all on 4,' then 4 implants placed specifically to support the restoration is sufficient. *Adequate bone is the determining factor.
Hello,

8-10 are needed ideally if you have no teeth and getting an implant supported denture. 4-6 on the top arch and 4 on the lower arch. If you're getting implant bridges that are not removable, you will need 12 minimum. 6 over 6. Huge price difference. Implant denture without extraction costs a charge around 12K-14K. Includes dentures and implants and everything. Implant permanent bridge upper and lower is closer to 45K.