Hematologist-Oncologist

Questions
Leukemia
"

What is the course of treatment for leukemia?

"
My nephew has been diagnosed with leukemia. I want a second opinion on what his course of treatment should be. It's in the first stage and his oncologist is already suggesting chemotherapy.
I would generally agree with his oncologist. If you want a formal second opinion, you may want to have all the information reviewed and your nephew seen and examined by your second opinion of choice.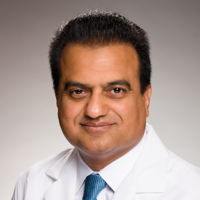 Leukemia are of different kinds and they can be acute or chronic. Acute leukemia usually need treatment with chemotherapy right away to achieve remission. An expert needs a lot of information about leukemia in order to provide a detailed opinion. You can reach out to our office or nearby oncologist who deals with hematologist malignancies for a 2nd opinion.
It will depend on the age of your nephew and the type of leukemia. Pediatric leukemia is typically handled with aggressive chemotherapy protocols by pediatric oncologists.