Hematologist (Blood Specialist)

Questions
Hematologist
"

What is the right supplementation to give my 8 year old?

"
My 8 year old daughter weighs 60 pounds and is very anemic. The dr sent her home with ferrous sulfate (as ferrous sulfate heptahydrate) 220mg (equivalent to 44mg iron) per 5ml. They have her taking 6.8ml which equals 60mg of iron twice a day. She is not tolerating this form of iron and it's really upsetting her stomach. I see that heme iron is a lot more gentle on the stomach and we would like to switch to that form. Would we just give her 60mg of heme iron twice a day in this case?
Female | 8 years old
Medications: Iron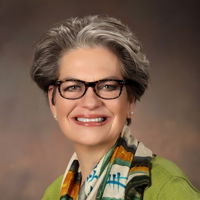 Iron must be "attached" to another molecule when ingested as a supplement. Examples are ferrous sulfate, ferrous gluconate, etc. Overdoses of iron can be fatal, so it is extremely important that you take the proper dose of the formulation you are prescribed. Physicians dose iron based on the amount of "elemental" or ONLY the iron, but the pharmacy dispenses the prescription with the directions of how much to take based on what formulation they are giving you. It is not safe to interchange iron supplements -- especially when it's being prescribed for medical reasons rather than just as a daily supplement. Speak to your doctor or your pharmacist about the specifics of the prescription you have and what the options are for other formulations.

Shelley C. Springer, MD, MBA, MSc, JD, FAAP

Yes, whatever equivalent of 60-65mg elemental iron twice daily would suffice. Iron can be very tough on the gut.
I hope she feels better soon.
I have never used heme iron. Try it and see if it is better tolerated and her anemia resolves. Make sure the pediatrician knows what you are doing.
If she can swallow a capsule, it should work fine. As heme iron is absorbed more efficiently, you could start at half the prescribed dose, but you would need bloodwork to confirm that she was responding to the treatment. You should discuss this with her doctor.