Plastic Surgeon

Questions
Plastic Surgeon
"

Which is better liposuction or CoolSculpting?

"
I am a 35 year old female. I want to know which is better liposuction or CoolSculpting?
Depends on area to be treated and amount of adipose tissue needed to be removed. In general suction assisted lipectomy has a more dramatic effect. It is a surgical procedure. Coolsculpt is a great option for someone who does not want to have surgery, but has limitations.
To answer this question depends on what you want to achieve. Coolsculpting can only remove very little fat. And you are more likely required to have multiple sessions. Liposuction can remove a lot more fat than Coolsculpting can ever. Of course, everyone wants to have as much fat removed without surgery! This is too good to be true. If Liposuction is what you decide to have done, you need to seek out an experienced and well-qualified plastic surgeon to do large volume Liposuction to be safe. If you are not amenable to undergoing a surgical procedure then choose Coolsculpting but don't expect too much and don't get disappointed.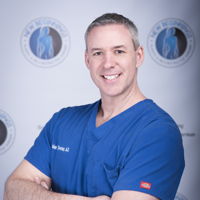 It's not that one treatment is better than the other. They both are effective treatments at removing fat from the body. Coolsculpting is the number one non-invasive way of getting rid of fat. There are no needles, knives or anesthesia. There is no down time and patients can go back to work the same day. Approximately 20-25% of the fat cells in a treatment area die with each treatment of coolsculpting. Liposuction on the other hand should remove more fat with one procedure than one coolsculpting treatment. However, most liposuction is done under anesthesia and has down time where patients can not work or exercise. The other thing you must consider is the quality of your skin and will it contract if either of these treatments are performed. If not an abdominoplasty might be your better option. Please do your self the favor of consulting with a board certified plastic surgeon so they can determine what treatment is best for you.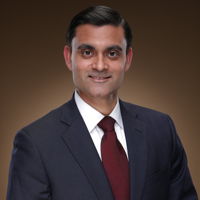 Nirav Patel
Plastic Surgeon | Plastic and Reconstructive Surgery
Johns Creek, GA
Either is appropriate for the right patient's needs, based off individual anatomy.

For isolated, small, stubborn areas of fat, cryolipolysis (freezing fat, with CoolSculpting) can be a good option. You do have to be aware of rare cases of 'PAH', or paradoxical adipose hyperplasia, where one ends up experiencing fat regrowth after CoolSculpting treatment. In addition, effective treatment requires multiple treatment sessions, which can get costly when you add it all up. However, there is minimal downtime and recovery as treatment does not require any incision or anesthesia.

Liposuction, or suction lipectomy, remains very popular, and this entails literal removal of fat using a hollow metal straw called a cannula, which is attached to a suction pump machine. Fat is loosened with injection of wetting solution (also called tumescence), which is done both to numb the tissues as well as help greatly reduce blood loss.

Liposuction is much more predictable than cryolipolysis. Awake liposuction in the office setting is possible, but for larger volumes of fat removal, or when combined with other procedures, liposuction typically entails an operating room setting.

Talk to a Board-Certified Plastic Surgeon to determine which option is best for you to meet your body contouring goals.

Nirav B. Patel, MD, JD, FACS, FCLM
Board-Certified Plastic Surgeon

Plastic, Reconstructive, Aesthetic, & Oculoplastic Surgery

Patel Plastic Surgery, LLC
11459 Johns Creek Parkway
Suite 240
Johns Creek, GA 30097

Office 470-395-6932
Fax 470-395-6951
Cell 203-710-9952

https://www.drpatelplasticsurgery.com/